Esteban Gil's Wedding Workflow With CloudSpot & Aftershoot
Esteban Gil is one of our Ambassadors, a wedding photography speaker and educator, and a successful working wedding photographer, so he knows a little something about being busy.
He's also a proud dad and lives with his wife in Connecticut, and he's worked hard to devise a wedding workflow that works for him to spend more time with the people who matter to him.

We sat down with Esteban to hear more about how he uses Aftershoot and CloudSpot to slay his workflow and buy his time back.
Tell us how you got into wedding photography!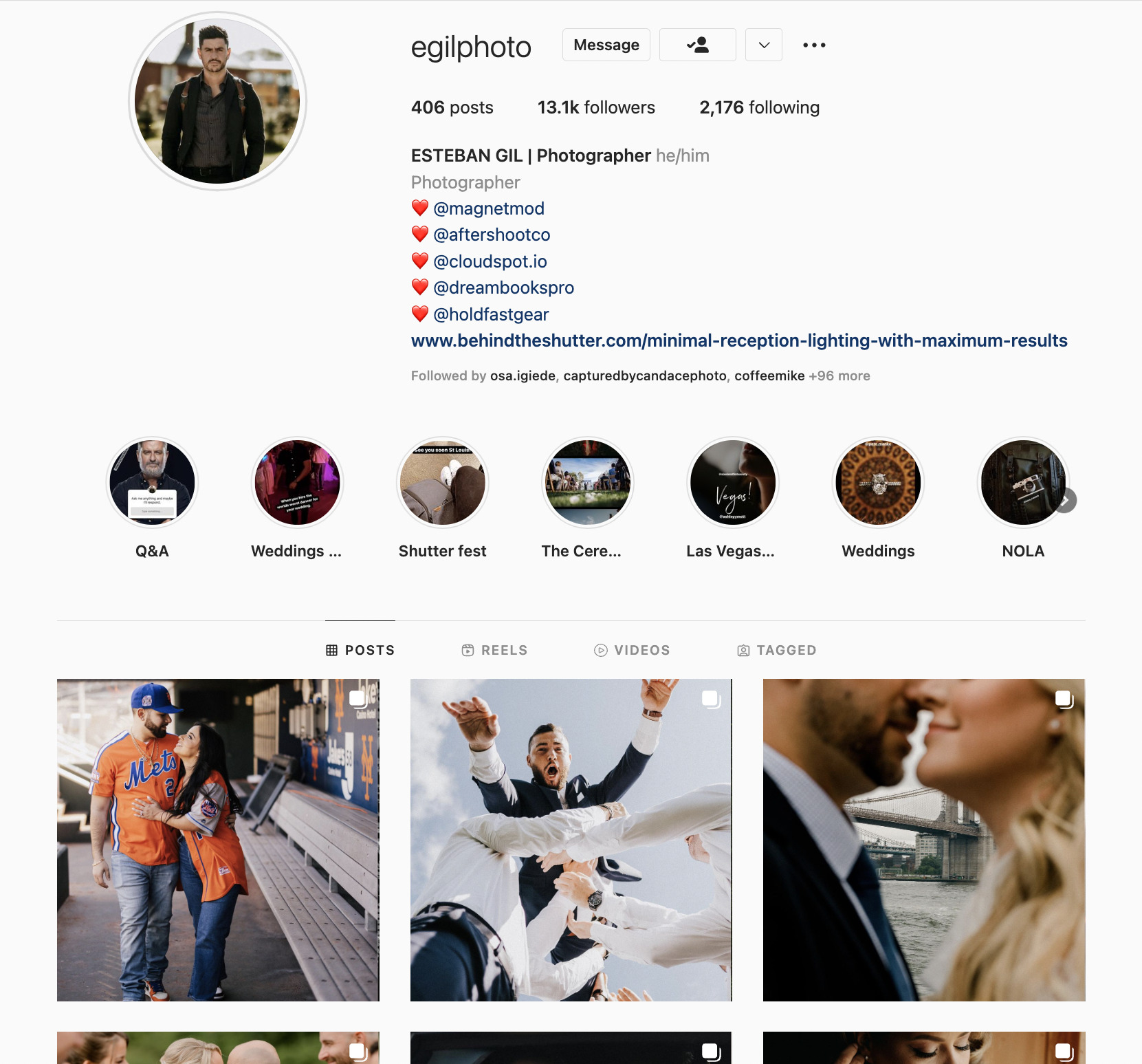 I've always been creative but somehow found myself in a management job at an automotive retailer. I just hated it, and it wasn't long before they figured that out and fired me. That turned out to be one of the best things that ever happened to me.
I've always loved the quote by Grant Cardone, "Be motivated by the fear of being average," so I made the jump into wedding photography by going my own way.
I never trained with anyone; I never second shot. I just did my homework on how to shoot weddings and placed an ad offering to shoot two weddings for free after I was fired from that awful job. 
I figured doing something I loved would be better than doing something that was beating my soul down! I took these jobs very seriously, the clients loved my work, and I used those photos to populate my website.
I've always wanted to shoot differently, and if you look at my work, I put a lot of time and passion into making it look different.
Wow, you never trained before your first wedding?
When I first started my career, I reached out to 10 of my favorite local photographers to see if I could help them in any way and received ZERO response. 
At this time, I promised myself that if I ever had the opportunity to help other photographers, I would do it without hesitation. This is where I got the idea to start my educational platform/Facebook group, Steel and Flint Society. I wanted to ensure I gave beginners and seasoned photographers a platform to help each other out and lift each other up.
I wouldn't suggest this route for just anyone. But I was confident that I had spent a lot of time learning to understand lighting and my camera, and both clients 100% knew that these were my first weddings and were willing to trust me.
But that feeling of going it alone has never left me.  I think too many people would have given up, and I would not have blamed them. I keep that in mind every time I teach. I really want photographers to be there for each other and for this industry. 
Tell us about your wedding workflow
I am a big proponent of the same-day edit, so before the wedding is over, I cull and edit 50-100 images and send them out via CloudSpot to my clients.
They love having the sneak peek, and I've booked a ton of future weddings because of this. When you're using Aftershoot and CloudSpot, it makes it so easy.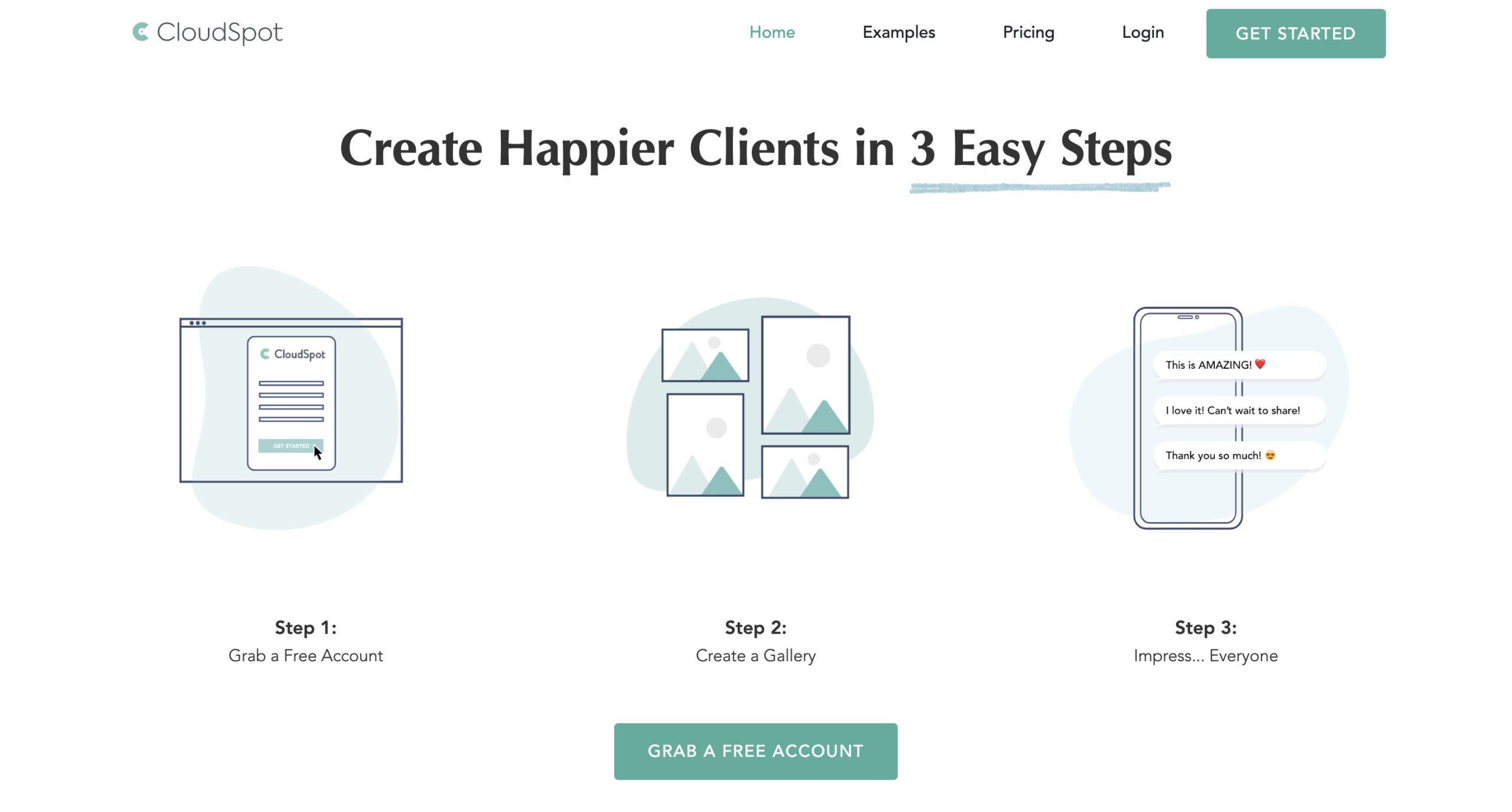 Then, before I go to bed, it's time to import, back up, and run Aftershoot.I love that while I sleep, the magical culling unicorns go through my gallery and cull the photos and categorize them for me.
It's truly been life-saving software for me. 
The accuracy of Aftershoot is insane. It only took a few tweaks on the first few galleries I loaded in to train the AI (AKA magical unicorns) to know what I liked and what I would have culled out myself.
It used to take me hours to cull photos because not only did I procrastinate doing it, I was so slow, even with software that was supposed to help me manually choose.
Getting culling off my plate has benefitted my life and my business so much. Now I really get to focus on what I love; photography.
Then I upload the photos to CloudSpot, which is by far my favorite proofing gallery that I've ever seen or used. It's so easy to use; I just love it.
The best thing is that I no longer have to play tech support with my clients. Before CloudSpot, I used to get emails every time I released a gallery from clients, their moms, their grandpas…none of them could figure out the tech.

With CloudSpot, it's totally seamless. They enter their email, bam…they've got their photos. I can create an app for them that they have right on their phone to share.
Recently, CloudSpot announced they are adding thank you cards! This is such a welcome feature that I know clients are going to use so much, and I don't have to lift a finger. I look like the photographer hero for having these features available for them!
Where can people find you?
I love to meet new photographers! You can find me in my group Steel and Flint and on Insta. Coming up, I have some workshops you can catch me at. Come and say hi to me! 

Maine Professional Photographers of America April 29 May 2: I'll be speaking on "Cinematic Wedding Photography Made Simple.
Yes! How about some discount codes?
Click here and use the code ESTEBAN10 to save 10% off Aftershoot: Grab the full year to get that 10% off for the whole year!