8 Best Photo Culling Software Reviewed – 2023
Culling photos can be a pain in the back! There, we said it. Enter the room – photo culling software to ease some of that pain. But how do you choose the best photo culling software?
For all of you photographers who come home from a long and grueling shoot to stare helplessly at the thousands of photos you took during a wedding, sports event, portrait assignment, or business presentation, yes, all of you. Especially if you're an over shooter.
Raise your hand if you actually like culling photos. There won't be many of you for quite obvious reasons.
With so many tools out there, it's easy to get lost in the options. So let's take a dive into what photo culling is, what to expect from a software like this, and some options to look at.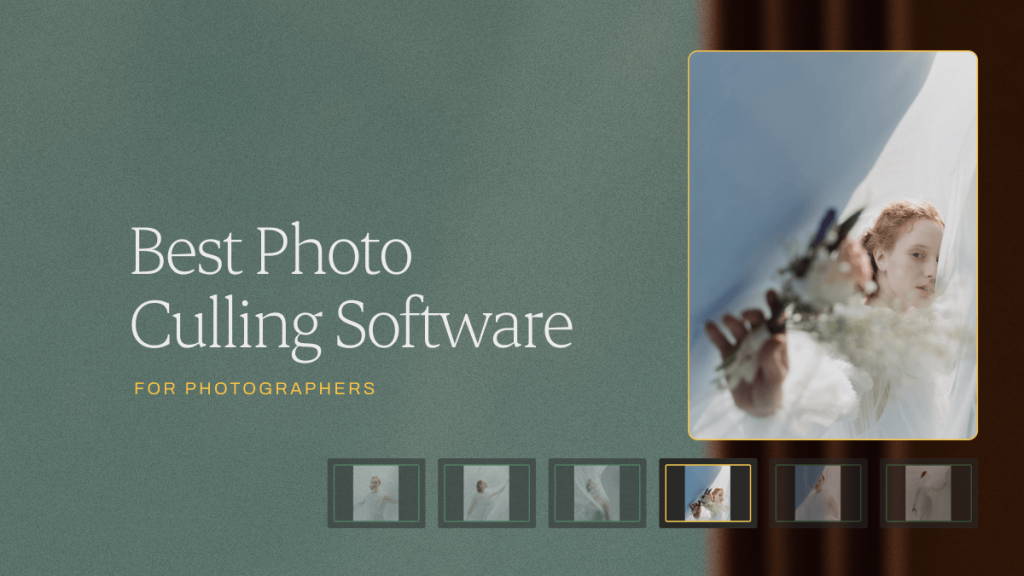 What is photo culling?
In the age of digital photography, when you can take thousands of high-resolution pictures within a single shooting session, this process can be time-consuming.
Sifting manually through all the photos with the scope of finding the gems worthy of editing is what photo culling is.
And, as all of you know, this process can take up a good chunk of your valuable time, inviting procrastination and extending the time it takes you to provide the final shots to your clients and get paid.
What is photo culling software & what to look for when you choose one
The faster the software allows you to select your images, the better.
With culling software, there are two different methods:
Manual culling
AI automated culling
With manual culling software, you do all the work: reviewing photos and selecting them individually, which is time-consuming.
With AI culling, the software works for you – it's like having a personal culling assistant. You'd want to look for one that will you remove the photos that aren't good enough and group similar images together, so you can focus on selecting the final photos for editing.
Let's look at the best culling software so you can choose a tool to help you improve your post-shoot workflow.
Reviews: 8 Best Photo Culling Software Tools
In this section, we take a look at both manual and AI-assisted culling software.
Yes. We're reviewing other culling programs, but that doesn't mean we'll give ourselves 5 stars, pat ourselves on the back, and do a victory lap. Not all AI software can handle all situations. So we're going to address that here.
We'll be unbiased with our reviews so that you can make your own informed decisions.
Aftershoot
AI CULLING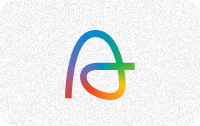 In this day and age, when even artwork can be generated by AI, it's no surprise that photo culling software employs machine learning algorithms at its core.
Aftershoot is one of the first AI culling tools of its kind and has rapidly gained popularity thanks to its constant refinement and reliability.
Sure, photo culling often involves artistic decisions apart from the apparent weeding out of out-of-focus or wrongly exposed images.
But you'd be surprised how good Aftershoot is at selecting your best photos.
And the best part, it can do hours of manual work in minutes with its intelligent AI.
Pair it with ease of use and very affordable pricing, and it becomes obvious why Aftershoot has become one of the most popular photo culling solutions out there.
AI-powered culling with lightning-fast speeds
easy to use
flexible keyboard shortcuts
spray can mode for quick selections
affordable pricing - monthly or yearly subscriptions
unlimited images
great 24/7 customer support
no internet access is needed
integrated AI editing
one click exports to Lightroom and CaptureOne
regular updates to the AI, features, and user interface
works best when there are people in the photo
most suitable for professionals with a larger volume of photos to cull
Check out the latest updates to Aftershoot.

FilterPixel
AI CULLING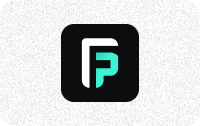 Another AI-based photo culling solution, FilterPixel, relies on cloud-based calculations instead of doing everything locally.
The result is fast photo culling regardless of your system's specifications, with the downside being you need a fast and reliable internet connection.
The interface can sometimes feel too minimalistic but may appeal to those who love to get things as uncluttered as possible.
When compared to Aftershoot, the AI isn't as accurate and throws considerably more errors, meaning there is quite a lot more manual reviewing than there should be.
minimalistic UI
cloud-based culling
affordable
groups similar photos well
requires a good internet connection
cloud-based file handling can be risky
workflow is clunky and needs improvement
AI filtering is slightly unreliable
FilterPixel vs Aftershoot
Software
Price
AI Culling
Works Offline
FilterPixel
14-day free trial
$16.99/mo. billed monthly
$10.19/mo. billed annually
🟢 Yes
🔴 No
Aftershoot
30-day free trial
$14.99/mo. billed monthly
$9.99/mo. billed annually
🟢 Yes
🟢 Yes
Photo Mechanic
MANUAL CULLING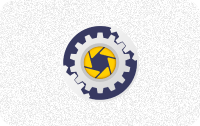 Having great AI-powered solutions for culling photos doesn't mean you can't do things manually easily.
Photo Mechanic is proof of this statement, being the most popular software product for manual photo culling.
Its secret is simple: it offers fast RAW viewing functionality, uncluttered UI, and good metadata editing options, which results in a quick and flexible workflow.
Moreover, it helps you organize your photos with model releases, geo-tagging, property releases, and all the other details you may need when uploading the final edited image online.
It's much slower than its AI alternatives; if you've got time to burn or you like to look at each photo when culling, it's a decent option.
good for manual culling
great for file management
good metadata functionality
one-time purchase options
only manual photo culling
no AI help
not really built for culling
UI is quite poor
much slower than AI alternatives
complicated learning curve
only yearly updates with little improvement to performance or features
Photo Mechanic vs Aftershoot
Software
Price
AI Culling
Works Offline
Photo Mechanic
30-day free trial
$169 once-off for Photo Mechanic 6
$329 once-off for Photo Mechanic Plus
🔴 No
🔴 No
Aftershoot
30-day free trial
$14.99/mo. billed monthly
$9.99/mo. billed annually
🟢 Yes
🟢 Yes
Narrative Select
AI-ASSISTED CULLING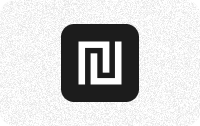 Narrative Select is an AI-assisted photo culling software that helps highlight blurry, out-of-focus, and closed-eye images. It's a kind of hybrid between Aftershoot and Photo Mechanic but you'll still be doing a manual cull with some AI assistance.
For instance, the Closeup panel is good for group shots of people since it offers a dedicated face closeup view of every person within the picture, allowing you to review focus, expression, eye blinking, and all the other things in one view.
It's not the fastest tool, but it does offer a clean interface that makes it easier to cull, it's just a shame it's not AI automated.
some AI-assisted features
fast photo culling
good closeup panel
doesn't work with Windows
requires manual culling
not anywhere near as quick as other AI powered options
can't rename or backup files during import
Narrative Select vs Aftershoot
Software
Price
AI Culling
Works Offline
Narrative Select
Free option with core features
$15/mo. billed annually for unlimited advanced features
🟡 Partially
🟡 Partially
Aftershoot
30-day free trial
$14.99/mo. billed monthly
$9.99/mo. billed annually
🟢 Yes
🟢 Yes
Adobe Lightroom
MANUAL CULLING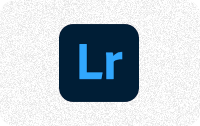 It might surprise you, but many photographers still use Adobe Lightroom for culling photos. Unfortunately, while it's an excellent tool for editing photos, it's the slowest software for culling.
The main reason that Lightroom is used for culling is that it's a RAW file editor, so it makes sense to cull your photos and start editing them right away.
The thing is, Lightroom wasn't created for culling, and it simply can't compete in terms of speed with dedicated culling software, let alone AI-powered solutions.
great editing features
good filtering and rating systems
good mobile app
not dedicated photo culling software per se
manual culling only
much slower than AI alternatives
Adobe Lightroom vs Aftershoot
Software
Price
AI Culling
Works Offline
Adobe Lightroom
Plans start at $9.99/mo.
🔴 No
🟡 Partially
Aftershoot
30-day free trial
$14.99/mo. billed monthly
$9.99/mo. billed annually
🟢 Yes
🟢 Yes
FastRaw Viewer
MANUAL CULLING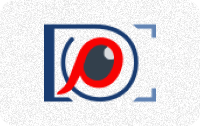 FastRaw Viewer is just that – software used for viewing RAW files fast.
And if you've ever been annoyed by the slow speed with which some photo viewers handle RAW photos, this product will undoubtedly provide a breath of fresh air.
It offers lots of technical data for you to review and provides various filtering options that can be used for culling photos.
The only downside is that you'll have to do it manually.
If you prefer taking complete control of the culling process, this is one of the best manual culling options.
fast RAW file viewing
decent filtering options
complete manual control
cost-effective
manual culling only
not a dedicated culling tool
no AI help
much slower than AI alternatives
FastRaw Viewer vs Aftershoot
Software
Price
AI Culling
Works Offline
FastRaw Viewer
$27.59 once-off
🔴 No
🔴 No
Aftershoot
30-day free trial
$14.99/mo. billed monthly
$9.99/mo. billed annually
🟢 Yes
🟢 Yes
Adobe Bridge
MANUAL CULLING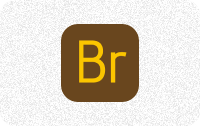 Of all the Adobe products spawned over the decades, Bridge is the closest to what you'd expect a full-fledged photo culling software to offer.
It allows you to browse through images relatively fast and manipulate files in a really simple fashion.
Its interface is intuitive, especially if you rely on Lightroom and Photoshop for your editing needs. And it ha
However, by today's standards Bridge is not as lightweight or fast as other manual photo culling solutions.
intuitive UI
easy to use
great integration of Adobe products
slow by modern photo culling standards
much slower than AI alternatives
not really built for culling
Adobe Bridge vs Aftershoot
Software
Price
AI Culling
Works Offline
Adobe Bridge
Free
🔴 No
🟢 Yes
Aftershoot
30-day free trial
$14.99/mo. billed monthly
$9.99/mo. billed annually
🟢 Yes
🟢 Yes
PhotoRefine
AI CULLING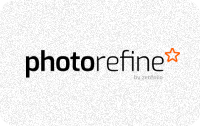 Previously known as Optyx, PhotoRefine is the rebranded and updated version of the initial AI-powered culling startup that now makes part of the Zenfolio subscription package.
The software has recently been updated, especially regarding user interface and flexibility.
But what we loved the most about it is that you can combine AI-powered automated culling with manual photo culling in a neat way.
clusters similar photos
convenient grouping
some manual culling options
free if you're a Zenfolio user
not available as a standalone product
lacking in certain areas especially lighting
expensive when you consider you need a Zenfolio subscription
lack of settings customization
PhotoRefine vs Aftershoot
Software
Price
AI Culling
Works Offline
PhotoRefine
$15/mo. billed annually
🟢 Yes
🟡 Partially
Aftershoot
30-day free trial
$14.99/mo. billed monthly
$9.99/mo. billed annually
🟢 Yes
🟢 Yes
Our Verdict
When it comes to photo culling software, the most important factors are speed and accuracy. And these days, you can't compare AI-powered culling with manual culling.
Sure, manual photo culling gives you complete control of the process, but you're investing a significant amount of time doing it. Especially considering how accurate and fast some AI-powered products are.
When you do the math and consider all the time you save using an automated culling solution, the pros of manual culling don't add up.
Which photo culling software is the best for you depends on your preferences. However, we can assure you Aftershoot holds up as the best AI-based tool for culling photos, as it is the most refined, optimized, and easy-to-use product currently on the market.
And with the addition of Aftershoot EDITS, you'll have a one-stop shop for AI culling and editing on your computer. No internet needed!
As for manual photo culling software, there's no denying that Photo Mechanic still keeps the leading position regarding speed, ease of use, and integrated functionality.

---
---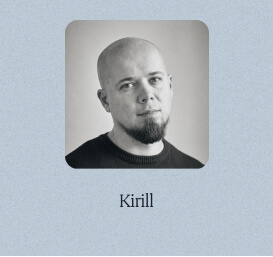 Whether it's product and content photography, craft beer brewing, extended range guitars, or science fiction novels, Kirill tends to switch between his passions like a vane during a Category 4 hurricane. However, once focused on a single topic, he becomes laser-focused, verging on obsessive, until the task is tackled and a well-deserved IPA is savored after a hard day's work.