6 Best Portrait Lenses for Sony E-mount Cameras
In this article, we'll review six of the best portrait lenses for Sony E-mount cameras. But first, what is a portrait?
The word "portrait" seems to cover all manners of sins, where many believe a portrait is simply any image where the subject is a person. Or alternatively, a headshot.
Really, however, a portrait is a deliberate representation of a person where they are aware it's being captured, so a portrait should say or demonstrate something about them that they want to express.
Additionally, a portrait should focus on the face, expression, and even distinct facial features.
So what does this mean for portrait lenses?
Well, since we know what our goal and focus is, we have to figure out a way for the portrait to stand out.
Using a lens that will render the face in the most flattering way and somewhat isolate the subject from the background is a pretty good approach.
That means you want a lens with some compression, which is often anything from 50 mm and longer (35 mm equivalent).
We'll be focusing on that group in this article.
The best portrait lenses for Sony E-mount cameras
1. Sony FE 50mm f/1.2 GM Lens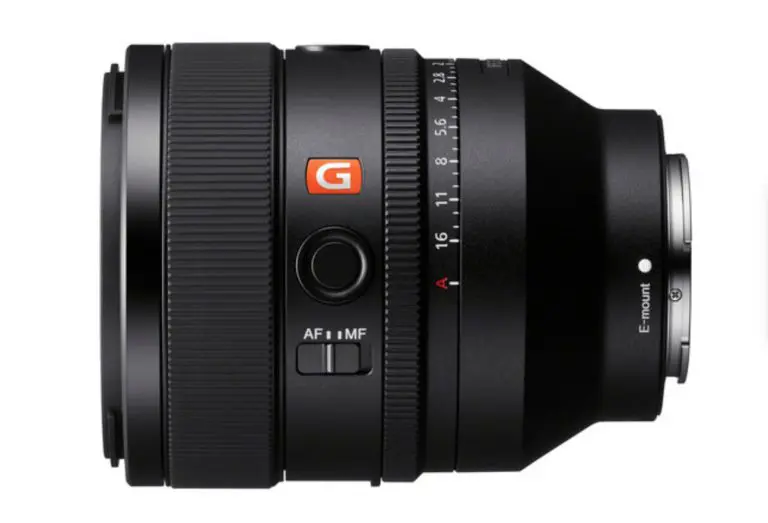 This is a brand new lens from Sony and their first 50 mm in the G-Master line. It is smaller, lighter, and faster than its contemporaries from Canon and Nikon.
With linear motors and weather sealing, it is able to keep up with the best Sony camera autofocus and Eye-AF, and its rendering is simply beautiful with natural non-distracting bokeh and smooth fall-off, as well as accurate color and skin tone rendering.
Its aperture of 1.2 means you can have a razor-thin plane of focus and truly obliterate the background if you choose, even from a good distance from your subject.
This will become the wedding photographer's and 50 mm lovers' lens of choice in no time.
Key Features
E-Mount Lens/Full-Frame Format
Aperture Range: f/1.2 to f/16
Three XA Elements
Nano AR II and Fluorine Coatings
Four XD Linear AF Motors, Internal Focus
Focus Hold Button, AF/MF Switch
Physical Aperture Ring; De-Click Switch
Dust and Moisture-Resistant Construction
Filter Diameter: 72 mm
Rounded 11-Blade Diaphragm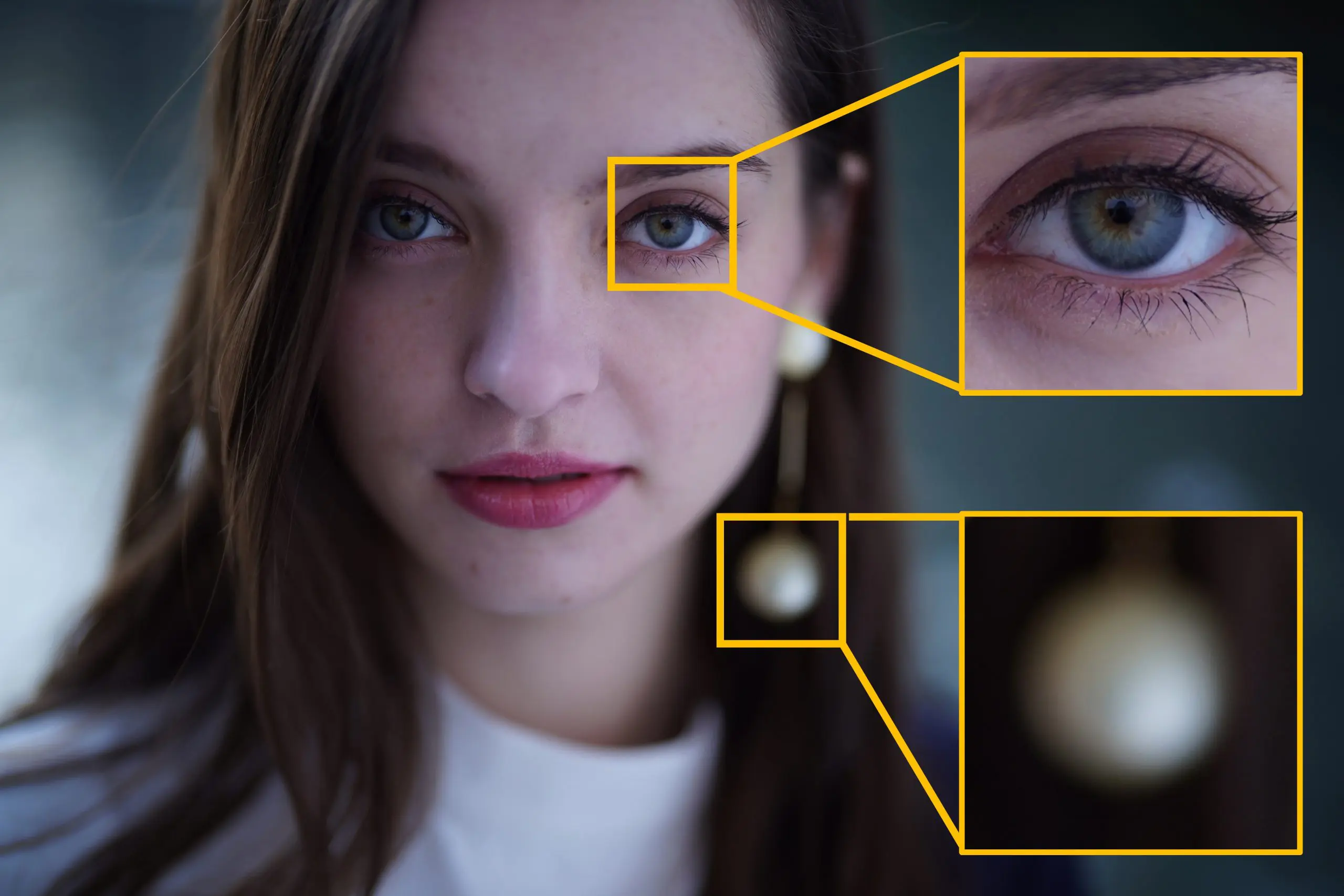 2. ZEISS Batis 85mm f/1.8 Lens for Sony E-mount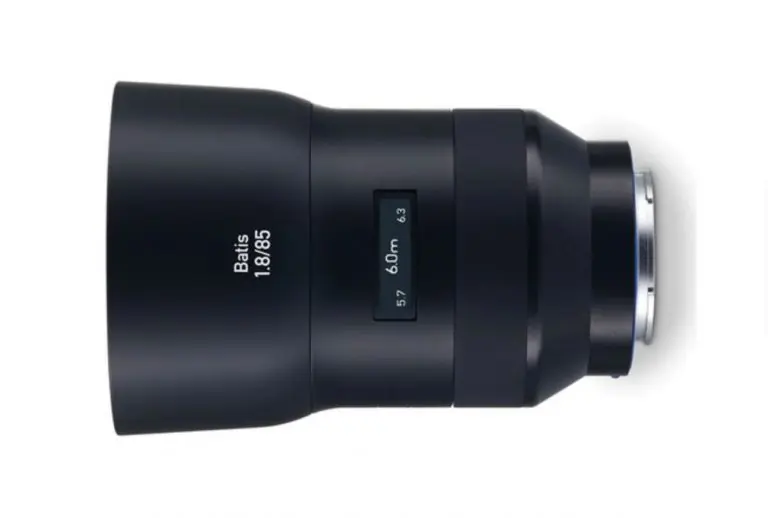 One of the great things about the Sony E-mount is that it is open, which means that anyone can make a lens for that mount, which means more options and more competition to drive quality up and prices down… potentially.
Perhaps the best third-party lenses for Sony E-mount come from Zeiss, with whom Sony has had a long-standing relationship and partnered on many Sony-branded lenses.
The Zeiss Batis 85 mm 1.8 is truly one of the best 85 mm lenses out there!
In recent years 85 mm (which is a short telephoto) has become the go-to for legions of portrait photographers due to size, price, and look.
The portrait-friendly Zeiss 85/1.8 is an easy lens to love. We at Aftershoot recommend it even over the faster and more expensive Sony 85mm 1.4 GM, which is heavier, slower to focus, and lacking in micro-contrast.
Images from it are crispy, contrasty, and full of pop.
When working in low light conditions, the integrated OLED display on top of the lens shows the distance and the focal plane from the camera and the depth of field range, making zone and manual focusing much faster and easier.
Beyond that, it's the gorgeous design and image quality that have that characteristic Zeiss look that makes any subject look beautiful.
Key Features
E-Mount Lens/Full-Frame Format
Aperture Range: f/1.8 to f/22
Three Low Dispersion Elements
Sonnar Optical Design
ZEISS T* Anti-Reflective Coating
Optical Image Stabilization
Floating Elements System
OLED Display for Focus Distance and DoF
Linear Autofocus Motor
Dust and Moisture-Resistant Construction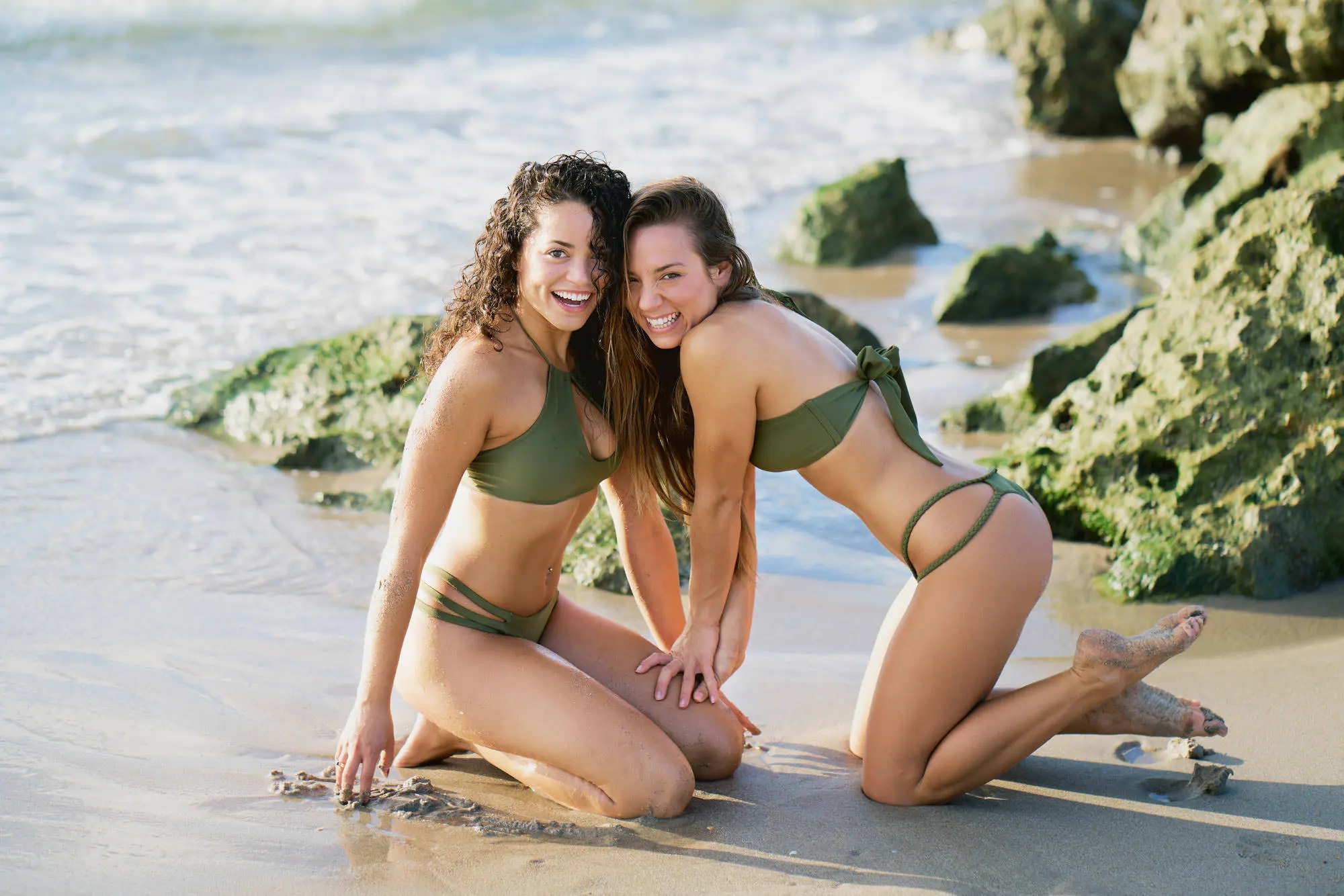 3. Sony FE 90mm f/2.8 Macro G OSS Lens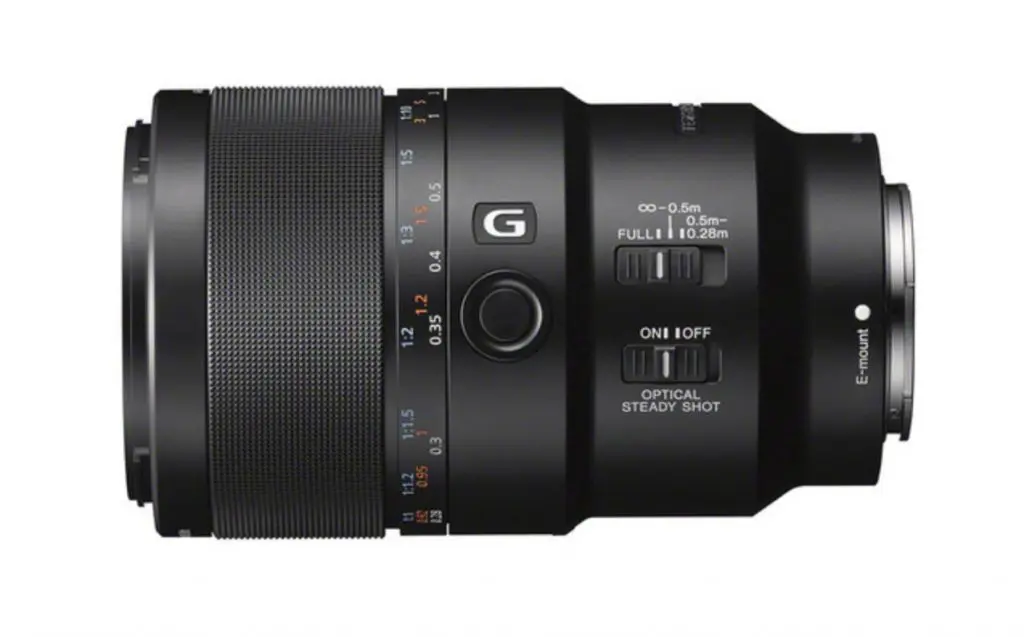 A macro lens for portraits? Absolutely! And this one is fantastic.
The Sony 90 mm macro lets you get up close and personal with the 1:1 magnification ratio.
As a G series lens, it beautifully balances sharpness and bokeh with highly detailed images. With smooth out-of-focus areas and the absence of aberrations, this is a portrait and beauty-photography dream.
In fact, you'll often find macro lenses like this on the cameras of beauty photographers in-studio because macro lenses are super sharp, and 90 mm is a lovely short telephoto length for facial features.
The lens also boasts a fast f/2.8 aperture for controlling depth of field and working in less-than-ideal light as well as a Nano AR coating that helps eliminate ghosting and flare.
Key Features
E-Mount Lens/Full-Frame Format
Aperture Range: f/2.8 to f/22
1:1 Magnification Ratio; Internal Focus
Aspherical, ED and Super ED Elements
Nano AR Coating
Direct Drive Super Sonic Wave AF Motor
Optical SteadyShot Image Stabilization
Sliding Focus Ring for AF/MF Selection
Focus Hold Button; Focus Range Limiter
Minimum Focus Distance: 11″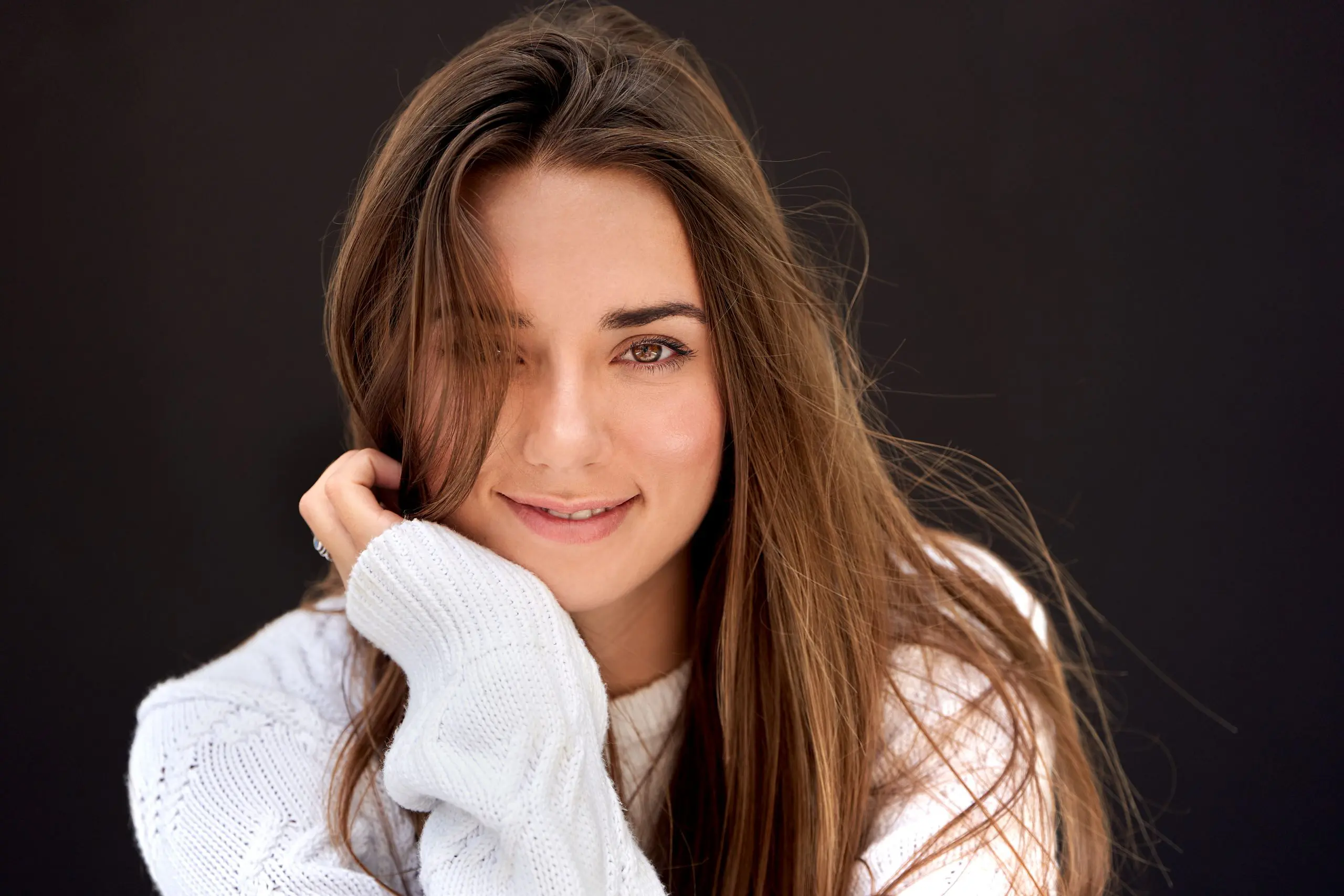 4. Sony FE 135mm f/1.8 GM Lens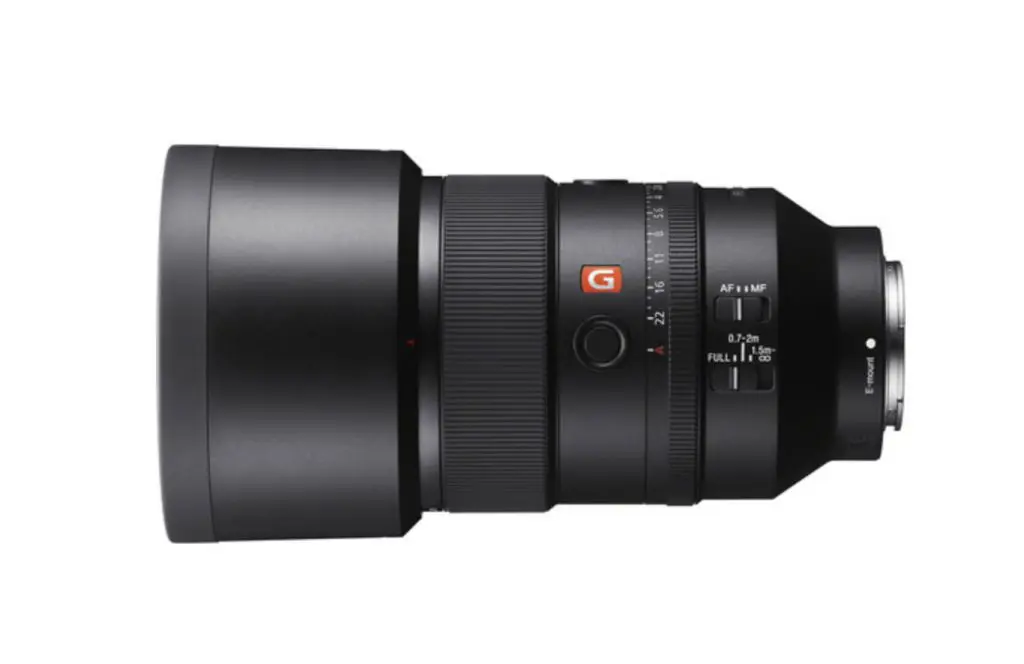 Roger Cicala from LensRentals – considered to be the authority on lenses – had only praise to give the 135 GM, and said it is the sharpest lens ever tested at LensRentals.
That alone is an incredible accolade, but there's more to the 135 GM than just sharpness. It's the speed, strong build, and incredibly fast aperture of 1.8.
Shooting at 1.8 at 135 is truly incredible, as it lets you shoot in low light and completely isolate your subject, even from a good distance away.
135 mm is also probably the singular prime focal length we go to when we want to have a predictable and gorgeous portrait – there's just no thinking about it: you pick it up, point, shoot, and fall in love.
The compression at 135 mm seems to suit most faces perfectly from about 15-20 feet away. It also happens to be a sport photography favorite.
If you go to NBA games, you'll see this lens on the cameras of photographers who are perched right behind the net.
Key Features
E-Mount Lens/Full-Frame Format
Aperture Range: f/1.8 to f/22
XA Element, Super ED and ED Elements
Nano AR and Fluorine Coatings
XD Linear Motor AF System
AF/MF Switch; Internal Focus
Two Focus Hold Buttons
Physical Aperture Ring; De-Click Switch
Rounded 11-Blade Diaphragm
82mm Filter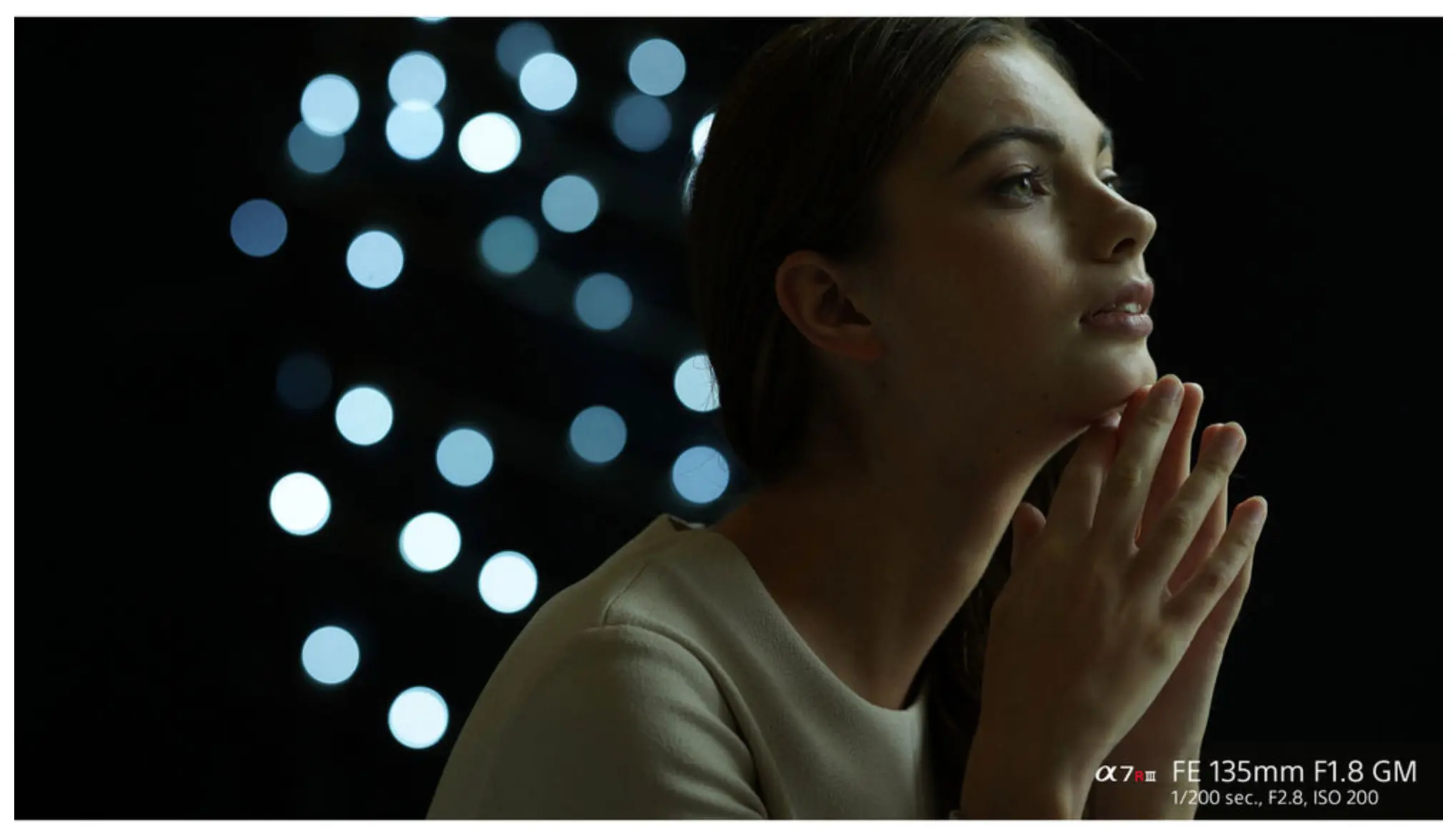 5. Sony FE 70-200mm f/2.8 GM OSS Lens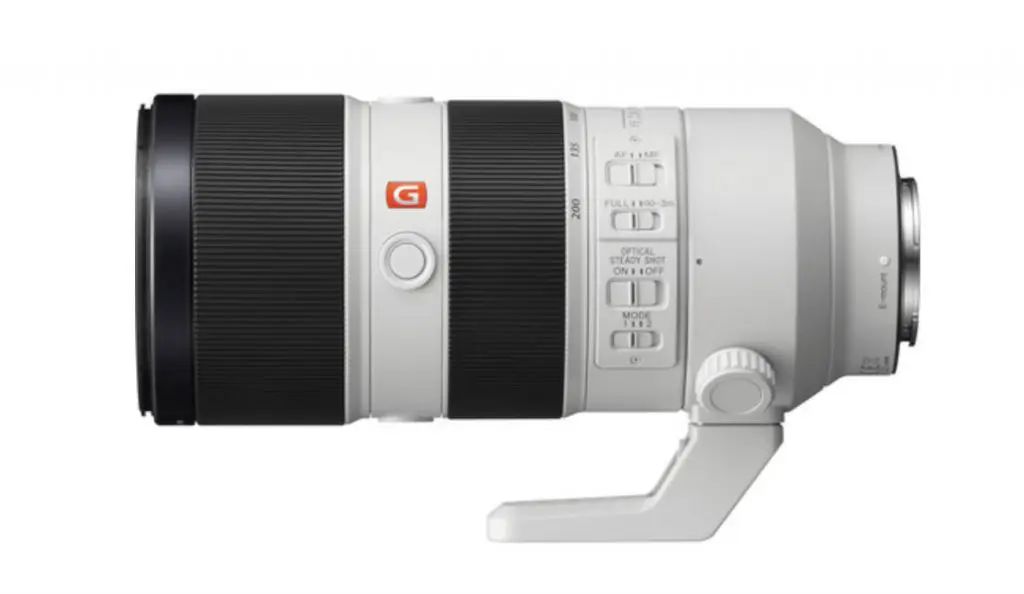 If we had to choose one lens on this list, it would have to be the 70-200 2.8 GM; for no other reason than versatility.
70-200 2.8 lenses have long been the coveted mantlepiece of all kinds of photographers, and fashion, wedding, and portrait photographers included.
This Sony version is absolutely beautiful at all focal lengths in the range. With a constant 2.8 aperture throughout the range, it allows for low-light shooting and beautifully blurred backgrounds.
From 70 to 200, you will cover almost every favorite focal length for portraits, and you can use that range to find what fits your subject best in various environments.
The flexibility of the zoom means you don't always have to move your body and can work within small areas if needed.
It's not uncommon for portrait photographers to shoot all the way up to 200mm, and with this lens, it's sharp but forgiving racked out, with brilliant color rendition as well. This lens can truly do it all!
Key Features
E-Mount Lens/Full-Frame Format
Aperture Range: f/2.8 to f/22
One XA Element & Two Aspherical Elements
Four ED Elements & Two Super ED Elements
Nano AR Coating
Dual Linear & Super Sonic Wave AF Motors
Optical SteadyShot Image Stabilization
Focus Hold Buttons; Focus Range Limiter
Dust and Moisture-Resistant Construction
Eleven-Blade Circular Diaphragm
6. Sony Sonnar T* 135mm f/1.8 ZA Lens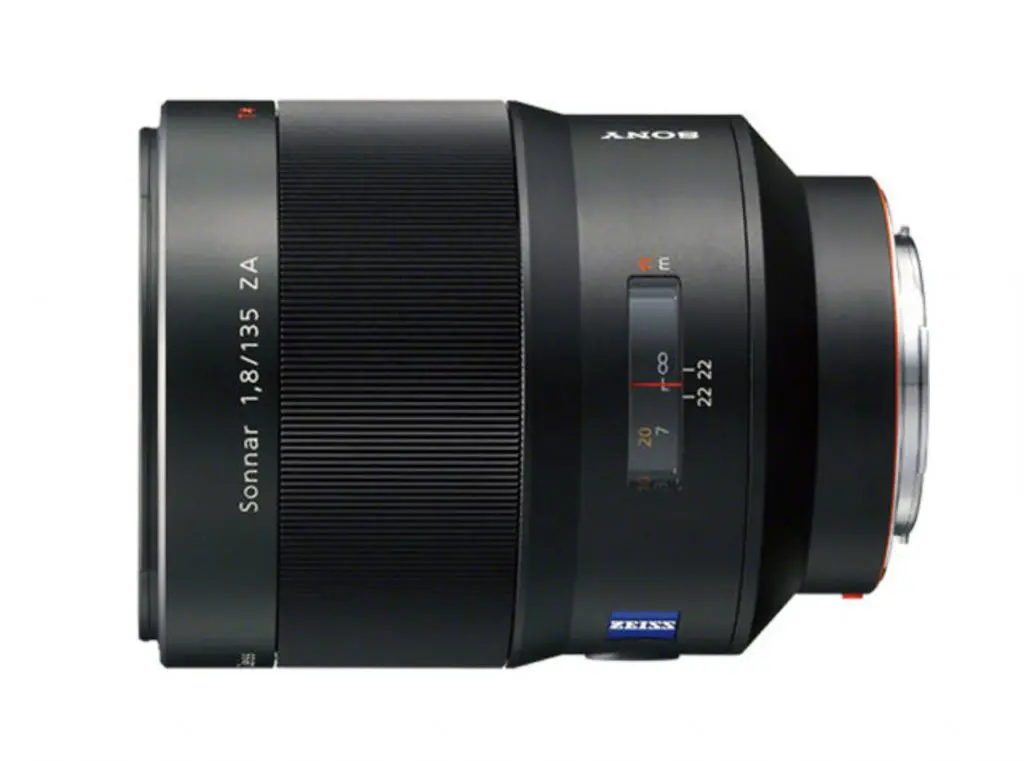 This is a bonus feature on our list.
This lens is the stuff of legend, and those who have it and continue to use it will get knowing nods from other photographers who really know their stuff.
It is a Sony A-mount lens for their older camera mounts, but fortunately, it can be seamlessly adapted to fit new Sony E-mount cameras like the A1, A7RIV, and so on, with Sony's new LEA5 adapter.
And boy, is it worth it!
For those around when A-mount was still the main Sony mount, they might know that this lens alone caused people to switch to Sony, and those that had it have kept it even though they might have moved on to E-mount.
There is something truly special about this lens in how it handles contrast and color.
It's unlike any 135 mm out there today, with its closest counterpart being the Zeiss Batis 135mm 2.8 for E-mount, but still, this just hits different.
As it's older, it won't focus very fast, and it doesn't quite feel as primo as the new 135 mm GM, but it has character in spades, so if you're not looking for clinical quality exactness and looking for something unique, this is a fantastic option!
Key Features
A-Mount Lens/Full-Frame Format
Aperture Range: f/1.8 to f/22
Two Extra-Low Dispersion Elements
Zeiss T* Anti-Reflective Coating
Auto Clutch Mechanism
Focus Hold Button; Internal Focus
Minimum Focus Distance: 2.4′
Nine-Blade Circular Diaphragm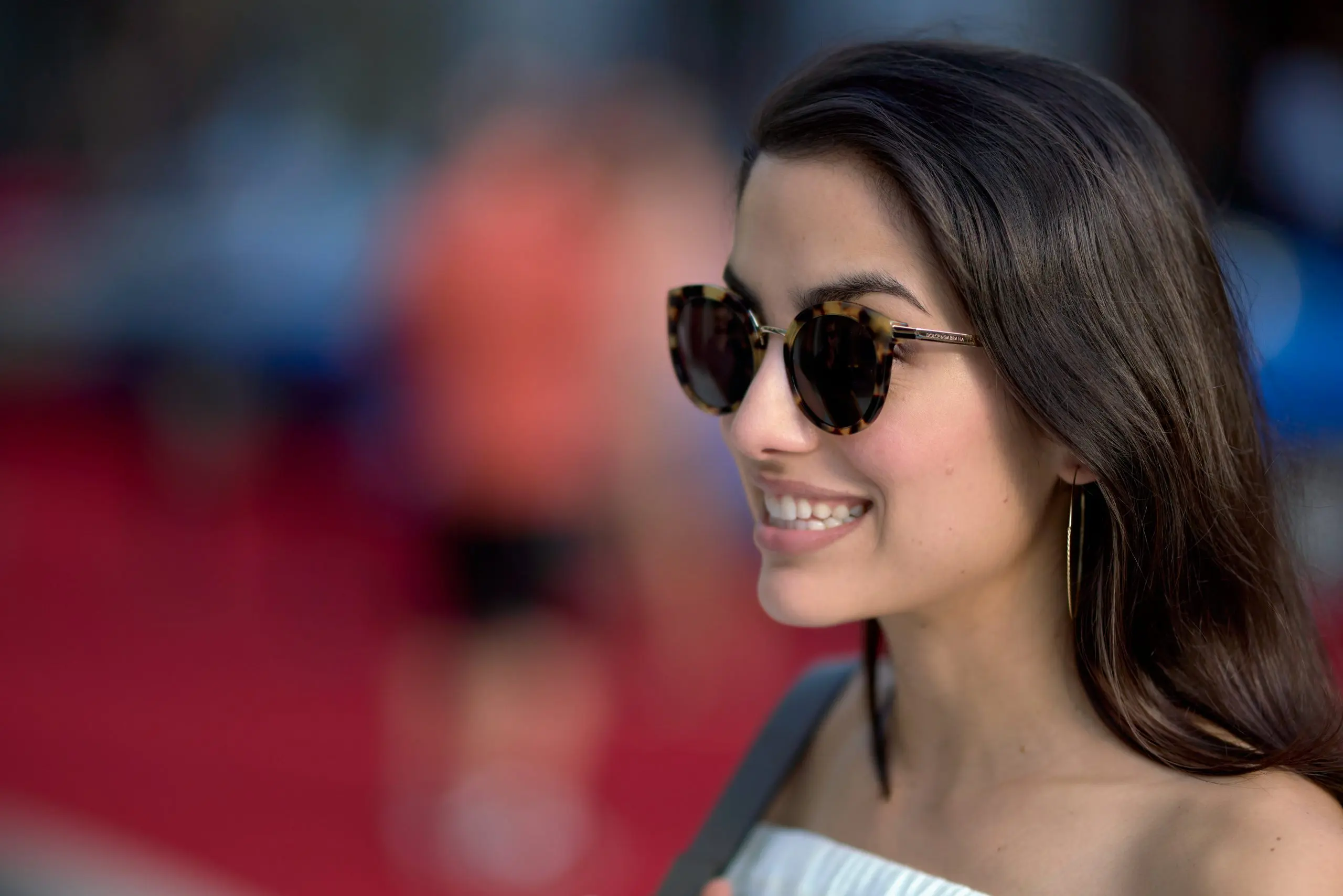 New in the photography business?
Here are the top cameras for wedding photographers. Don't worry, we have covered one from each price category!
And once you've got your gear sorted, be sure to use Aftershoot's AI-powered culling and editing software to speed up your post-shoot workflow.
---