15 Ways to Build a Successful Wedding Photography Business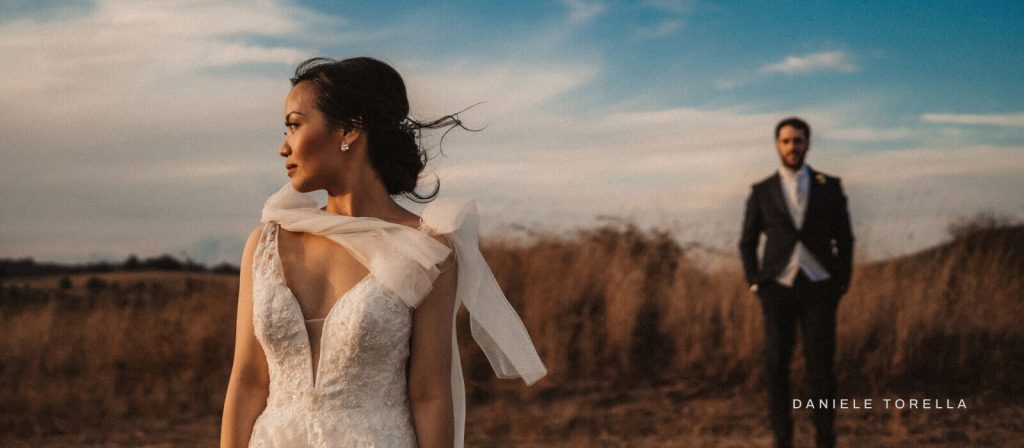 As a wedding photographer, your goal is to capture beautiful memories for couples on one of the most important days of their lives.
But to be successful in this competitive industry, you need to do more than just take great photos. You must market your services effectively, build a strong brand, and find new clients.
In this article, we'll discuss 15 proven strategies for building a successful wedding photography business.
From developing a strong social media presence to offering additional services, these tips will help you take your business to the next level.
1. Define your brand
Before you start thinking about promoting your wedding photography business, you need to define:
Who you are as a photographer
What message you want to send to your potential clients
What your brand image will look like
What tone of voice your brand will have
Once you have defined your brand and developed a strong brand identity, you're ready to promote your wedding photography business to the world.
Just about everyone is active on social media nowadays, and it's arguably the search engine of choice for brides-to-be who are looking for inspiration.
That makes social media platforms like Instagram, Facebook, and Pinterest extremely powerful tools for reaching potential clients and growing your wedding photography business.
By creating a strong brand presence on these platforms, you can showcase your work, build a following, and connect with prospective clients.
Make sure your profile is professional, your bio is clear and concise, and that you have the rights to share your client's images.
Use hashtags and keywords relevant to wedding photography and engage with other wedding industry professionals and potential clients to grow your following and presence.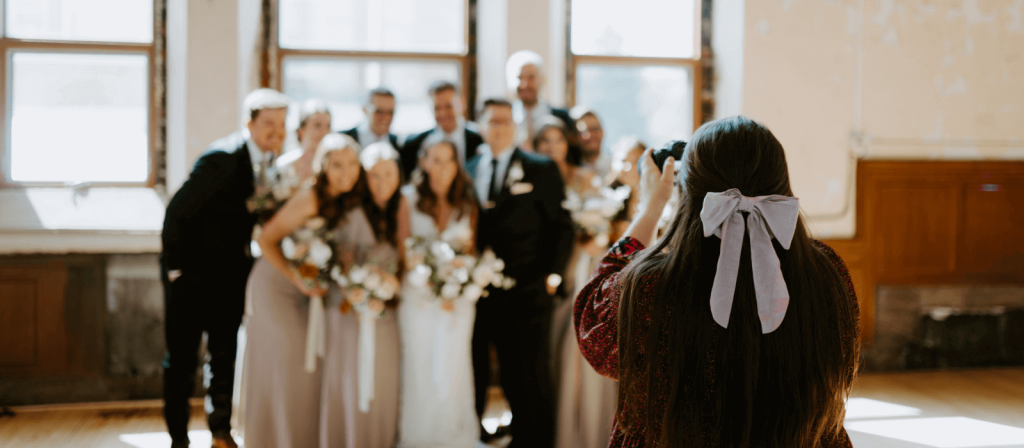 High-quality, visually-stunning content is key to building a strong brand and attracting new clients. This includes both photographs and videos.
Make sure to showcase your best work and use a consistent aesthetic throughout your portfolio.
Go beyond merely showcasing your work by sharing:
Behind-the scenes photos
Preparation shots and tips for your fellow photographers
Candid moments
Video content of your behind-the-scenes processes
Client testimonials
How-to video tutorials
Consider creating a YouTube channel or Instagram Reels to share all your video content.
Giving your followers a glimpse into the process of your work can help you engage with potential clients and build trust.
Pro Tip: Share the type of content that you would want to be hired for.
Paid advertising options on social media can help you reach a larger audience and target potential clients that you wouldn't be able to reach otherwise.
Platforms like Facebook and Instagram offer a variety of advertising options, such as sponsored posts, sponsored stories, and promoted posts.
Consider using these options to reach a larger audience and book new clients.
5. Build relationships in the wedding industry
Building relationships with wedding planners, venues, and other vendors in the wedding industry can help you expand your network and find new clients.
Reach out to other wedding industry professionals, such as wedding planners, florists, or bloggers, and offer to work together on a project or promotion.
You could offer to work together on a trial basis or to provide discounted services to their clients.
You can expand your relationships outside of the wedding industry to photography software providers as well. One way to do this is to join an affiliate network.
Another way to build relationships in the industry is to become an ambassador for other brands and service providers.
Did you know? Aftershoot offers affiliate and ambassador programs. Would you like to become an Aftershoot affiliate? Apply here.
6. Leverage customer reviews & testimonials
Customer reviews and testimonials will help you build trust and credibility with potential clients.
Encourage satisfied clients to leave reviews on your website or social media pages, and feature these reviews prominently on your website.
7. Create a professional website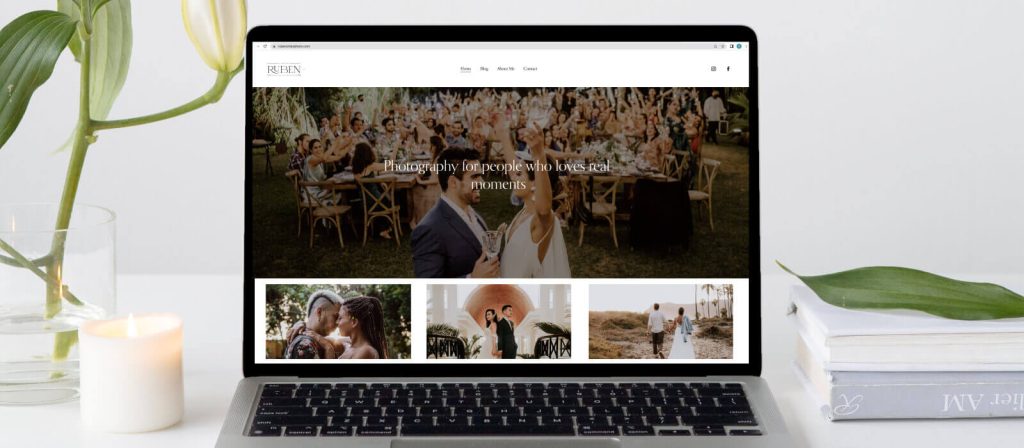 A professional website is crucial for showcasing your work and providing potential clients with information about your services.
Make sure your website is easy to navigate, features a portfolio of your best work, and includes information about your services and pricing.
Pro Tip: Services like CloudSpot make it easy to integrate a proofing gallery, website, and online store into one platform.
8. Build a strong online presence
Building a strong online presence on local directories and review sites, such as Yelp and Google (with a Google Business profile), can help you increase visibility and credibility.
Make sure to claim and verify your wedding photography business on these sites and encourage satisfied clients to leave positive reviews.
9. Create a blog
A blog can help you share photography tips, advice, and inspiration, and attract and engage with potential clients.
Don't forget to use relevant keywords and phrases in your blog posts to improve your SEO.
If blogging isn't your forte, consider making use of services such as Meet Pepper's Blog Generator.
Bonus: Until Aug 31st 2023, you can get a special 25% discount on your first blog with Meet Pepper by using the code Pepper25Aftershoot.
10. Utilize SEO techniques
Search engine optimization (SEO) can help you improve the visibility of your website and make it more likely to appear in search results.
Research the most relevant keywords and phrases for your wedding photography business and incorporate them into your website's content, meta tags, and URLs.
11. Use analytics to track marketing efforts
Use analytics platforms such as Google Analytics and Facebook or Instagram's built-in reporting tools to track the performance of your marketing efforts.
Google Analytics can help you track website traffic, bounce rates, and conversion rates.
Use the information to make data-driven decisions about how to allocate resources, where to make changes, and how to allocate your marketing budget.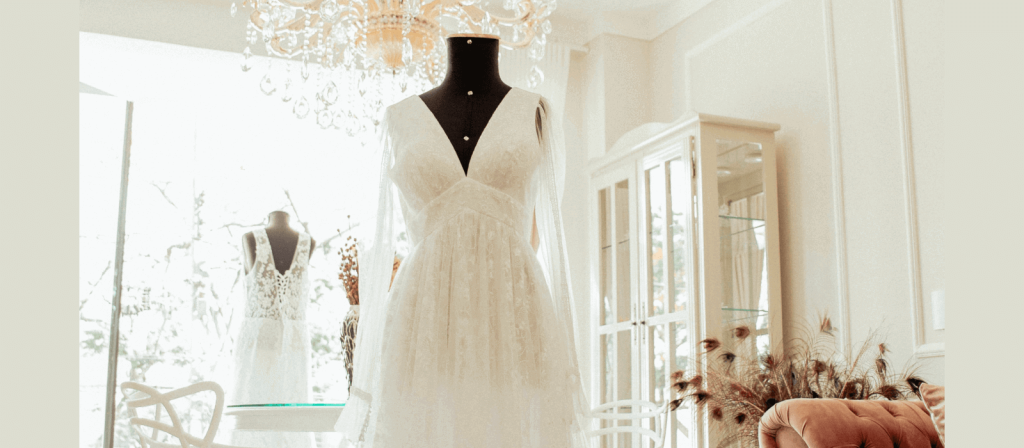 Networking at local bridal shows and other wedding-related events can help you meet potential clients in person.
Attend expos and networking events to grow your client base and spread the word about your wedding photography business.
Remember to have business cards or brochures on hand to give to potential clients.
Building a strong reputation in the community can also help you attract new clients and establish yourself as a reputable and reliable wedding photographer.
Participate in local events and charities, and make sure to provide excellent customer service to all of your clients.
13. Offer special promotions or referral discounts
Offering special promotions or discounts can help you attract new clients.
Remember, brides and grooms-to-be work on strict budgets, so if you can fit into more of them – all the better for your wedding photography business.
Consider offering discounts to repeat clients or referral discounts to incentivize current clients to refer friends and family.
14. Offer additional services
Offering additional services, such as photo albums, photo prints, and photo frames, can help you increase revenue and create more opportunities for upselling.
Some proofing gallery service providers offer online stores as part of their packages, where you can take advantage of e-commerce capabilities.
Be sure to do your research and opt for website/store providers that tick all your boxes.
15. Create an email marketing campaign
A newsletter or email marketing campaign can help you stay in touch with past clients and keep them informed about new services or special offers.
Use a platform like MailChimp or Klaviyo to create and send newsletters and email campaigns.
You're all set to build a thriving wedding photography business
These 15 strategies can help you build a successful wedding photography business, but it's important to remember that building a business takes time and effort.
Keep in mind that the best approach is to implement a combination of these strategies, and to tailor them to your specific target audience and market.
It's also important to keep learning and experimenting with new techniques and strategies to keep your business growing.
Now that you are equipped with business-boosting tips; have you figured out how to save more time for your wedding photography business?
Aftershoot is the answer! Spend less time in post-production and more time on income-generating tasks.
Use the top-rated AI culling and editing platform to speed up your workflow and transform the way you feel about those tedious post-shoot processes.

---