Hola! Bonjour! Hi! Here are 7 Aftershoot Updates You'll Love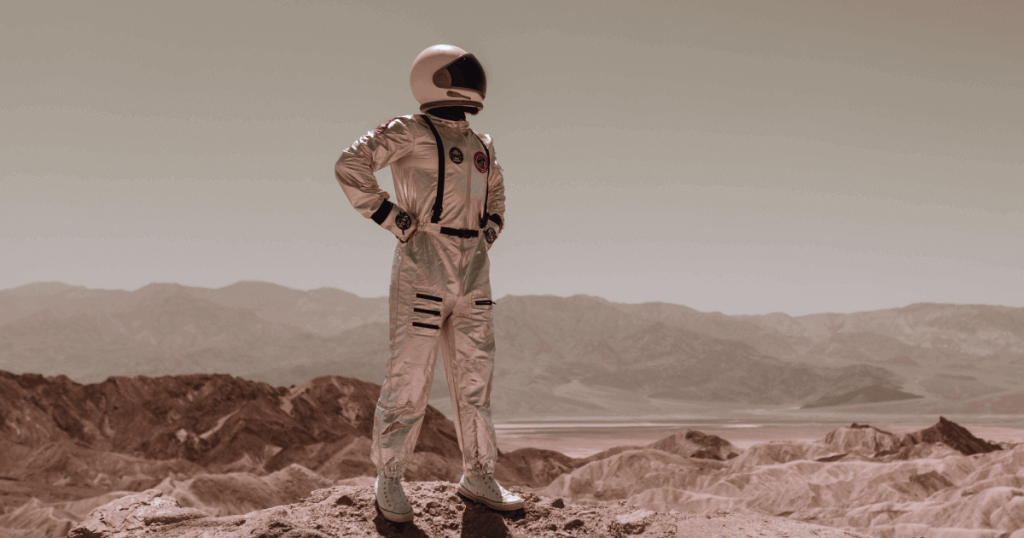 Hey there, Aftershooters! Following up on the promise we made back in March, we're here with some exciting news! Introducing 7 Aftershoot updates you'll love. 
Your favorite culling, and now editing, app got a makeover to complement our new look and then some.
We're continuously working on fulfilling our promise – to give you time back and revolutionize how you work.
And we believe this new set of updates will make your workflow even faster, enabling you to deliver galleries faster, get paid sooner, and thrive in your business while getting some much-needed work/life balance.
So let's get to it! Here's what the May update brings:
Get around easier – we reskinned the app and added experience improvements
Unicorns speaking multiple languages – for our Spanish and French photographers, you can now use Aftershoot in your native language (more languages are in the pipeline)
Get your final selections faster with My Selections 
Train and edit with Virtual Copies
Apply Tone Curves automatically to get the perfect edit
Search the folder/collection you want to edit
Benefit from improved school portrait selections
A ton of invisible yet powerful algorithm improvements
Let's dive deeper into these Aftershoot updates below. No time for reading? Here's a quick video on the updates, and click here to update your app.
Product-wide Aftershoot Updates
First things first, we've given Aftershoot a makeover. Following our rebrand earlier this year, we knew there was one key aspect that still needed a facelift – the Aftershoot app!
Our team has been hard at work to bring you a reskinned app, keeping the controls and functions you're already accustomed to in a sleeker and more user-friendly look.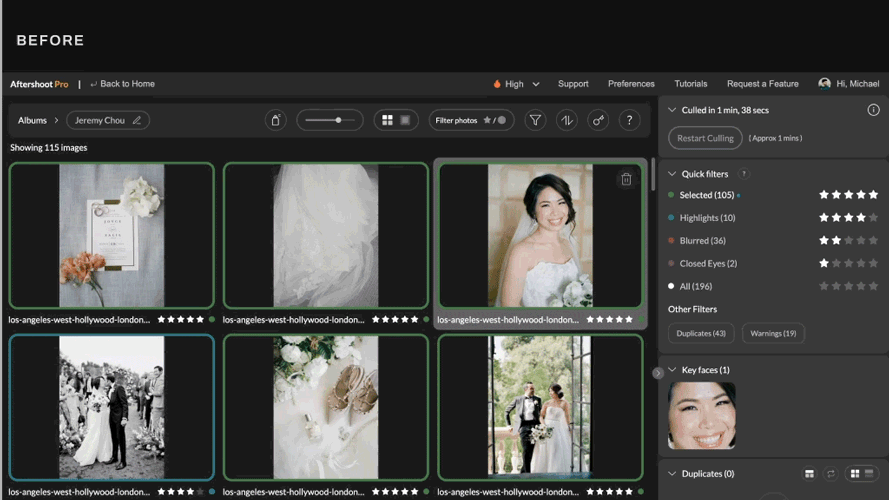 You'll love the improved UI, which will make your entire experience smoother and more enjoyable.
Our algorithm has also been updated with overall improvements to our magical unicorns that cull and edit for you.
One of the most exciting product-wide updates is this, however.
We're proud to be even more supportive of Spanish and French photographers by introducing our language switcher.

We believe that photography is a universal language, and we're committed to empowering and connecting photographers across the globe.
By expanding our language options, we're opening doors for even more creatives to join our Aftershoot community, fostering a diverse and vibrant global network of passionate photographers.
And this is just the beginning. More language options will be coming soon.
Culling Updates
Get Your Selections Faster

You asked for more control, and here it is. Introducing My Selections!
Get your final selections faster than before. Instead of going through and rejecting images, you can now easily select the ones you want to keep and get your final selection faster.
Most of you are familiar with the concept of Culling In, and this is bringing it into the workflow.
Not sure what it means? Here's a quick breakdown.
Culling In is when you take a set of untagged images and quickly mark/tag the ones you want to keep for editing.
So, what was Aftershoot doing differently before this update? We were Culling Out.
In comparison to Culling In – which lets you select the images you want to keep – Culling Out involves rejecting the images you do not want in your final selections.
By design, Aftershoot showed you a selected image for all the moments you photographed. This meant you usually had more photos than you actually wanted to deliver, so many of you spent time rejecting the extra photos.
Depending on how many images you wanted to select, Culling Out would sometimes require more adjustments than culling in. We set out to fix this!
For example: If Aftershoot selected 2,000 images from 6,000, but you only wanted to deliver 600 images, you would still have to make 1,400 rejections. Now, with My Selections, you only need to make 600 selections from your culled photos, making your workflow significantly faster.
With My Selections, you'll have more control over the images you're getting out of culling, making your process even faster and more efficient.
Also, with the addition of a dual-purpose keyboard shortcut (the letter D), you can now quickly add or remove images in My Selections with the same key.
We think you'll love the extra control and flexibility this feature offers! See it in action here.
BONUS: School is in session!
We have a bonus update for you – updates to the School Photography genre!
We've totally revamped and tweaked the School Photography genre to deliver the optimal images from kindergarten to college.
You'll now find our magical unicorns classifying poses, isolating them, and picking one photo from each pose for every student.
In addition, those excess poses that you may have a similar variation on will now head to your warned image filter, so you won't end up with too many similar poses in your selections.
For those of you who may have found some other amazing tools the help organize these sessions, we now recognize QR codes as selected images. No more hunting for information for each student.
Editing Updates
Edit with Virtual Copies

We're also rolling out some fantastic updates for EDITS. First off, we now support Virtual Copies.
We know how much you love using Virtual Copies for creative flexibility and experimentation, and that's why we're excited to introduce support for it in Aftershoot!
No more frustration of being limited to original RAW images for training or editing.
Say hello to a more seamless, versatile editing experience with Aftershoot!
Now you can easily create and edit with Virtual Copies, including those stunning B/W images, all within Aftershoot. Just enable a checkbox in the filtering screen, and you're good to go.
Tone Curve Support

We can now replicate your Tone Curves in EDITS and train your AI Profile based on them.
If you rely heavily on tone curves for editing, this update is a game-changer!
Contrary to the static value adjustments we offered up to this point, we can now alter tone curves based on your past adjustments, giving you a more personalized editing experience.
Connect with our Customer Success team to help you update your current profiles to support this new feature.
In addition to these two new features in EDITS, you can now use a Search function to find the collection or folder you'd like to edit.

Good just got better!
So there you have it, folks! These exciting new features are designed to make Aftershoot an even more powerful tool for all of you.
We're committed to continuously improving and enhancing our products to serve you better. With these updates, you'll be able to focus more on your creativity and less on tedious culling and editing tasks.
Update your Aftershoot app now. Head over to your account to update your app and get these sweet Aftershoot updates, or simply click the banner below.

---