Cloud Storage for Photographers: 8 Options to Consider
Cloud storage for photographers isn't a nice-to-have. It's a must!
As photographers, we often have years of work and memories stored on our computers. So what happens if our computer crashes or is lost or stolen?
It's essential to use a reliable cloud storage platform to back up all of your work and ensure you never lose anything important.
There are many cloud storage providers, but which option is best for professional photographers?
Cloud storage platforms offer several advantages over traditional backup methods.
For starters, they're much more convenient. You can access your backups from anywhere, and you don't have to worry about losing them if your computer is damaged or stolen.
In this article, we'll look at 8 great options for cloud storage for photographers. These are all popular and trusted image backup services, but what's best for you will depend on a few factors that we'll cover first.
What is the "cloud"?
The "cloud" is just a fancy term for servers you access over the internet. When you store data on a cloud storage provider, it means that your data is stored on their secure servers.

1. Backup. 2. Backup. 3. Backup
It is common practice to have more than three copies of the documents you want to keep – and they should not all be stored in the same location.
Your cloud backup strategy and off-site backup plans as a professional photographer are important.
There are times when managing multiple backup systems, such as drawers full of hard drives, becomes an annoying job that can eventually lead to negative consequences.
Hard drives don't last forever!
Cloud storage providers take the stress of keeping track of backups and whether they're truly safe off your plate by doing automatic backups and giving professional photographers a place to store photos securely.
Cloud storage for photographers: Things to consider
When selecting the best cloud photo storage for photographers, there are important things to keep in mind. These kinds of questions should come up:
How can I store holiday pictures in centralized locations?
Do I want to share images in RAW format?
What are the file size limits?
According to your requirements, choosing cloud storage for photos might vary for different people.
Some people may only want free services offering limited storage capacity, and others prefer to choose cloud storage services that provide more storage space and more advanced features.
Can you get unlimited cloud storage?
Yes! But with most unlimited things, it comes at a price.
We'll explore different cloud storage for photographers to see whether the free storage capacity they offer is enough for you and your photo library.
Here's what we'll cover:
Advantages of cloud storage
Disadvantages of cloud storage
Free vs. paid cloud storage for photographers
Upload time
Internet speeds
Accessing backup
Security
Advantages of using cloud storage
There are several advantages of using a cloud backup system:
Convenience: You can access your backups from anywhere in the world.
Security: Your data is stored off-site, so it's safe from theft, fire, and other disasters.
Automatic: Cloud storage systems typically offer automatic backups, so you don't have to remember to do it yourself.
Affordable: Cloud backup services are often more affordable than traditional backup methods.
Disadvantages of using cloud storage
There are also a few disadvantages to using cloud storage providers:
Internet connection required: You need an active internet connection to access your backups.
Slow upload speeds: Uploading large files can take a long time, depending on your internet connection.
Limited storage: Some cloud storage services have storage limits, so you may need to purchase additional space. Make sure if you are uploading RAW files that the cloud storage provider includes them in their plan.
Free vs. paid cloud storage for photographers
Free cloud storage is typically limited in terms of storage space and features.
Paid cloud storage, on the other hand, offers more storage space and often includes additional features such as faster upload speeds and increased security.
If you're looking for a paid cloud backup system, there are a few things to keep in mind.
How much cloud storage do you need?
Most paid plans offer unlimited storage, but some have limits of 2TB or more.
What kind of features do you need?
Some paid cloud photo storage services offer additional features such as file versioning, which allows you to roll back to previous versions of files and increase security.
Do you want to be able to access your photos through an app?
Being able to view or access your photos on mobile devices is something that photographers are increasingly interested in.
How much are you willing to pay?
Prices for paid cloud storage plans vary widely, so it's important to compare pricing before you decide on a plan.
Some cloud photo storage services offer unlimited storage options and some charge by the amount of data you store online.
RAW files can take up a lot of space!
As photographic technology advances, the importance of having space to back up valuable and meaningful pictures is crucial, especially when using smartphones with high-quality camera features.
Many photos = longer upload time
If you're a photographer with years of photos, backing them up can take a long time. And if you have a slow internet connection, it can take even longer.
Most cloud storage backup systems offer the ability to schedule backups, so you can choose a time when you're not using your computer and let the backup run overnight.
Some even offer the ability to back up your photos while you're working, so you don't have to wait for the backup to finish before you can continue working.

What if you lose your internet connection?
If you lose your internet connection while using a cloud storage system, don't worry! Most systems are designed to continue backing up your files even if the connection is interrupted.
Once the connection is restored, the backup will resume where it left off.
How to access your backups
Depending on the cloud storage system you use, you may be able to access your backups through a web browser or a mobile app.
Some systems also offer desktop applications that allow you to access your backups without an internet connection.
How secure are your backups?
Cloud storage systems typically use the same security measures as online banking and shopping websites.
Your data is encrypted while in transit and at rest, so it's safe from hackers.
Some systems offer additional security features, such as two-factor authentication, which adds an extra layer of protection.
What happens if the company goes out of business?
If the company you're using goes out of business, your data is still safe.
Most providers allow you to download your data before they close their doors, so you can back it up yourself or switch to a different provider.
8 cloud storage services for photographers
1. Adobe Creative Cloud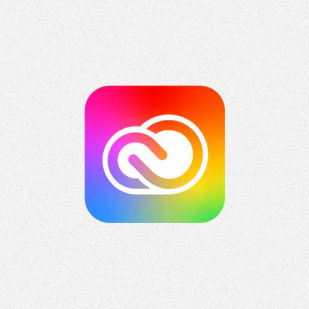 One that's probably already in your toolbox is Adobe Creative Cloud's built-in storage for photos.
You might not even be aware that your Adobe subscription comes with cloud storage backup, but it does!
With the Adobe Creative Cloud Photography plan at $9.99 per month, you can access Lightroom and Photoshop plus 20 GB of storage space for all your photos.
20 GB may not be enough for pro-level usage, but you can add to the plan for their 1 TB option for $19.99/mo. It also has the benefit of syncing everything seamlessly between your photos and the apps you need.
If you're the kind of person who likes an "all in one place" solution and already uses Creative Cloud, this is a good cloud storage solution.
2. Dropbox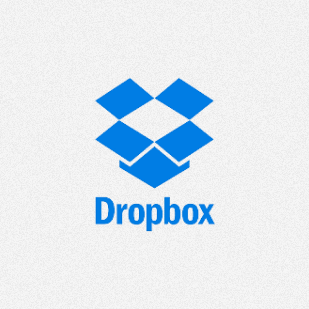 Dropbox is a well-known and simple cloud storage solution for photographers.
Dropbox might not be the most elegant solution to store photos because it stores in folders instead of gallery sharing features, but it's easy to use and affordable.
It comes with a 2 GB free trial, which won't get you very far photo-wise, but it will at least allow you to try the interface.
It's straightforward to use – install the downloader, and you can choose which photos to back up to the cloud.
The mobile app is responsive and easy to use. It also has a handy backup service feature that you can use for personal use and an automatic upload feature for your mobile devices. So, if you lose your phone, your photos are securely stored in your cloud.
3. NordLocker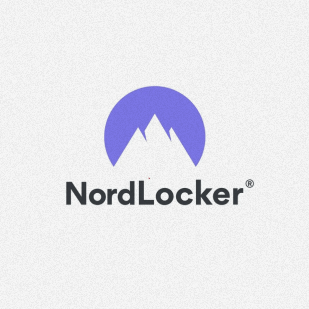 If you're concerned with security, NordLocker is for you!
NordLocker is one of the leaders in security for photographers, renowned for the VPN they provide.
Their cloud-based system follows suit because NordLocker only allows you to see your data. Not even the people who work at NordLocker can access your data, which is the true meaning of zero-knowledge encryption.
The interface is dead simple – drag and drop and cross-platform – which is an excellent feature if you are a hybrid studio or part of a household with different computers.
The pricing on NordLocker starts at $8.99/mo for 500 GB, with a 2 TB plan costing $14.99/mo.
4. Backblaze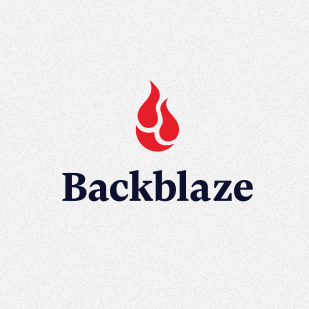 If you want to set it and forget it, Backblaze is a great cloud storage solution.
Backblaze is one of the first companies to offer an unlimited backup solution, and it's the most affordable option.
At $5 per TB per month, the single-tier pricing is simple and predictable, so it's affordable for most people. They also offer an attractive $50/year business plan.
The interface is a little dated compared to some cloud storage with lots of bells and whistles, but it's easy enough to use. Just install the program, and it will start backing up your files automatically. How long that takes depends on your internet speed.
One downside to Backblaze is that it doesn't have a selective sync feature, so you have to back up your entire computer.
That can be a problem if you're low on storage space or have sensitive data you don't want in the cloud.
5. Arq Backup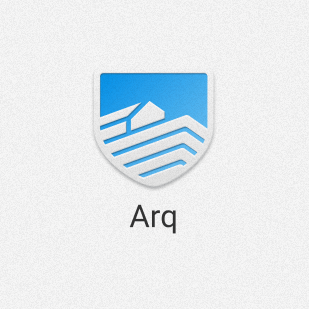 Arq Backup is aimed at power users with features like versioning and block-level incremental backups.
That means it only backs up the changes in a file, so it doesn't have to upload the entire file every time a change is made. This feature can save you a lot of time and bandwidth if you have large files!
Arq Backup is one of the few services to back up your external drives.
That's a great feature if you have many photos on an external drive that you want to keep safe.
The interface is a little confusing at first, but it's not too bad once you get the hang of it. The biggest downside to Arq Backup is the price. It's $59.99/year for 1 TB of storage, which is on the high end.
6. Box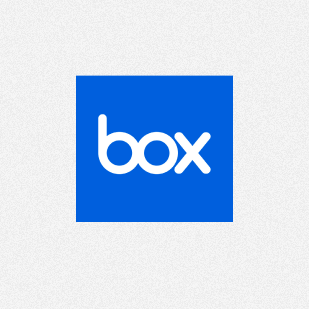 Box is a great solution for photographers who have started a business and frequently collaborate with team members.
Box's Content Cloud offers one place to work together while keeping all your files, documents, and data completely secure.
There's a wide range of business plans to choose from, which include a host of services in addition to cloud storage.
For individuals, a free Box subscription will only give you 10 GB of storage with a 250 MB file upload limit, whereas the $11.50/mo Pro subscription affords you 100 GB and 5 GB file uploads.
7. IDrive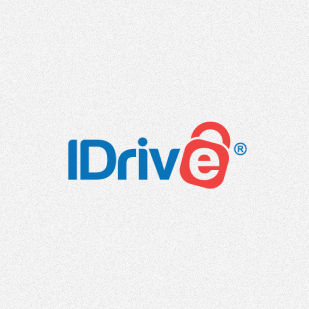 If you use multiple devices, IDrive could be the platform for you.
You can back up multiple PCs, Macs, iPhones, iPads, and Android devices into a single account and have all your files synced in real-time across all your devices with the Cloud Drive.
The IDrive dashboard is user-friendly and gives you quick access to all your devices, allowing you to perform backups with ease.
If you only use one computer, you could opt for the affordable IDrive Mini plan. You'll get up to 500 GB of storage space for just $9.95/year.
8. Icedrive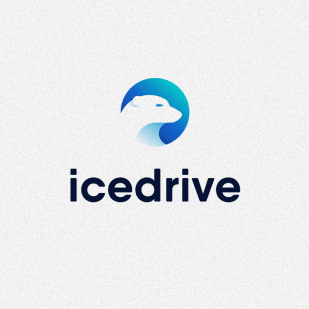 Imagine accessing and managing your cloud storage space as if it were a physical hard drive or USB stick on your computer.
That's what Icedrive lets you do! It's a cloud storage solution that feels native to your operating system.
You can access Icedrive via desktop and mobile apps or your web browser, and the interface is super clean and intuitive.
If you're sharing files with clients or team members, Icedrive offers password protection or a time-out function that limits access to certain files after a given time.
A Pro plan gives you 1 TB of storage for $4.99.mo, or you can opt for the Pro+ plan and get 5 TB of space for $17.99/mo.
In conclusion
We've covered all the basics of cloud storage for photographers to help you keep your images safe.
You now know what cloud storage entails, the pros and cons of using it, what questions you need to ask yourself before selecting a platform, and which cloud storage platforms to consider.
Now, only one question remains: Are you using the best culling and editing software in your post-shoot workflow?
If you're still spending hours behind the computer screen after a shoot, you need to give Aftershoot a try!
Start a 30-day free trial and start saving valuable time right away.
Our AI software will help you select images faster than ever and automate your photo editing process while staying true to your unique editing style.
Check out this video to see how easy it is to cull and edit with Aftershoot.
---