Did Sony Discontinue Its DSLRs?
If you haven't visited Sony's website lately, you're in for a surprise. It appears that Sony has finally decided to stop selling its DSLRs through all the official sources, as you cannot find any of them on their official website.
You can no longer purchase a Sony DSLR through dealers as it shows "no longer available," the only DSLRs that Sony was selling were:
We are not sure when these products were removed from the website, but now you cannot find any A-mount DSLRs on the official website.
Although it shouldn't come as a surprise as mirrorless are taking the world by storm, the debate between DSLR vs. Mirrorless is still up there, but it is safe to assume that mirrorless cameras are the future.
On top of all this, Sony hasn't been paying much attention to its DSLR cameras.
The last significant mention we could think of was when Sony announced an A-mount to E-mount adapted, allowing you to experience the company's mirrorless autofocus performance to A-mount lenses.
The adapter was called LA-EA5, and it allowed full support for things like:
Real-time Eye AF (for humans as well as animals)
AF/AE tracking for SSM/SAM lenses
Focal plane phase-detection AF

Yes, we are thinking the same thing. From what it does, it seems that this adapter was designed to help people transition from DSLR to mirrorless smoothly, which implies how much Sony was pushing it mirrorless forward.
Latest DSLRs "discontinued" by Sony
A77 II

This camera model was focused on advanced amateur photographers. It was a successor to A77 and was launched in June 2014.
Like its predecessor, it used an electronic viewfinder and an SLT transparent mirror. With a resolution of 24megapixel, it could shoot up to 60 frames in full resolution with a rapid 12fps burst speed.
A68

The a68 was announced on November 5, 2015, and was available for purchase in April 2016 for the US market and March 2016 for the European market.
Its most highlighted feature was 4D autofocus which allowed fast, accurate tracking focus. With 79 AF points used, it was the highest among interchangeable cameras with dedicated phase-detection AF sensors at the time of its launch.
A99 II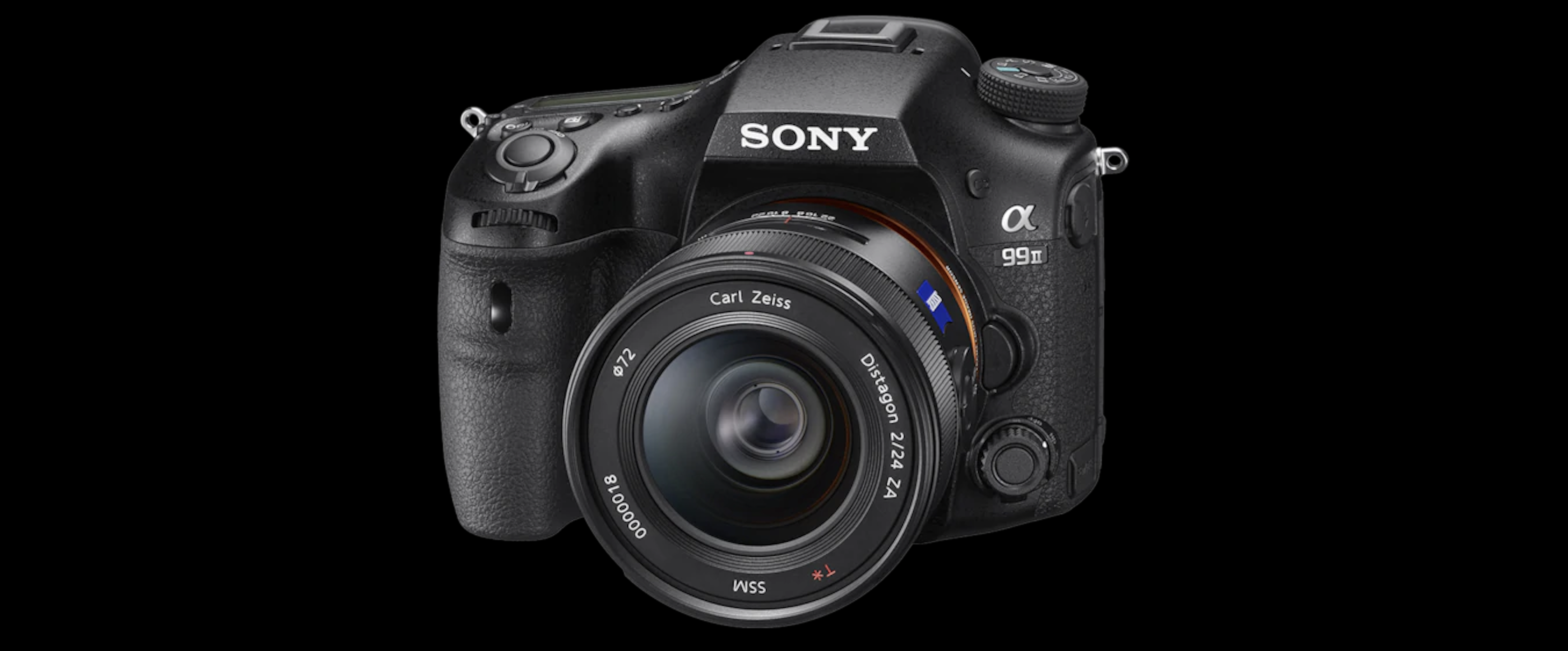 The final DSLR by Sony, a99 II, was announced on September 19, 2016, and was the last significant step that Sony took on its DSLR cameras.
Successor to a99, the a99 II had a 42.4MP Exmor R CMOS sensor, and it was faster at focusing and shooting than other DSLRs at that time. Its single-lens translucent design allowed it to shoot at 12fps in burst mode, twice as fast as its competitors.
With the discontinuation of Sony's DSLR, we mark the end of an era, and it is not far-fetched to say that these DSLRs will increase in value as Sony won't make any new models for the general public at least.
So if you have any of them, hang on to them tightly! 😉
If you're into portrait photography, our list of top 5 Sony E-mount portrait lenses will undoubtedly help you decide which lens to buy next!