Unpacking the June Updates: What's New with Aftershoot?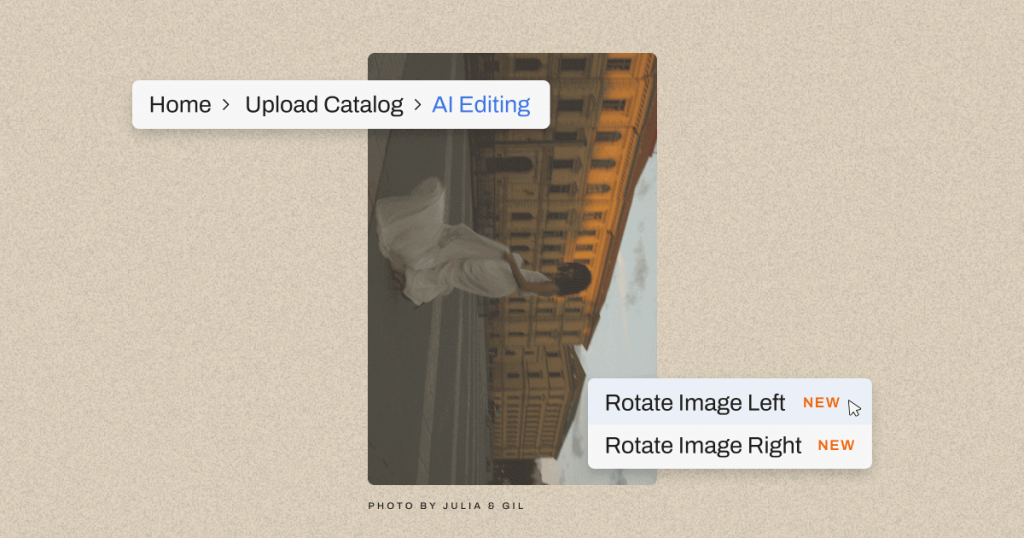 We know, we know! Updates again, so soon? What can we say? We're on a serious mission to level up our app, and in doing so, level up your photography workflow even more!
Before we get into what's new with Aftershoot in June, have you seen and enjoyed the recent app update in May? There were major improvements and new features!
Here's a quick recap:
We reskinned the app and made a bunch of algorithm improvements
We added new language options for our Spanish and French users
You can now use My Selections in Aftershoot CULL
We added Virtual Copies support to Aftershoot EDITS
Your Tone Curves can now be applied automatically when editing
You can now Search for the folder/collection you want to edit
We improved School Portrait selections
Without further ado, let's get into the June Aftershoot updates!
What's new with Aftershoot in June?
As the wedding season hits its stride, we're thrilled to unveil our latest enhancements!
These updates are designed to improve your photography workflow, give you a smoother and more intuitive experience with the Aftershoot app, and elevate your craft.
No time to read about it? Take a look at what's new with Aftershoot in this video.
Here's the rundown of our June updates:
A turbocharged scrolling experience on the Aftershoot grid
Image rotation so you can adjust your images the way they should be
A simplified user experience with Aftershoot EDITS
Fixes for color profile & white balance issues for some camera bodies
The Aftershoot grid has a turbocharged scrolling speed
No more waiting for your grid to catch up with you!
We know how frustrating it is when you're scrolling through multiple batches in one go and have to wait a few seconds for images to load. Those seconds end up feeling like minutes!
That's why we've given the Aftershoot grid a serious speed boost. It will now render images 2-5x faster in grid view, so your images will pop up without delay when scrolling.
Now you can review images quickly and use your accept/reject workflow without delay. This faster loading speed is especially noticeable if you're reviewing images from external disks.
We're excited to show you the difference in a side-by-side comparison. Check it out below.

Culling: Image rotation is here!
Say goodbye to wonky images! A much-requested feature is here to save the day.
Many of you shoot vertically with your cameras, which can sometimes result in an incorrect rotation flag being stored with your images.
Since Aftershoot relies on the stored rotation flag in your RAW images, it would result in the images being rendered with the incorrect orientation in the app.
With image rotation, you can now override the orientation flag stored in the camera and correct the orientation directly in Aftershoot's Grid/Loupe view. A quick right-click will do the trick.

Editing updates for a more intuitive editing experience
We've made several enhancements to our Edits module to provide an even more seamless editing experience. Take a look at what's new with Aftershoot EDITS.
A simplified experience for the editing module
We want to make it as effortless as possible for you to use the Aftershoot app. So, we've tweaked our interface to make it even simpler and more intuitive to use.
This will ensure you spend less time figuring things out and more time bringing your visions to life.
Some new additions you'll love:
Clickable breadcrumbs so you can click on any breadcrumb at the top of the app screen and navigate directly to that specific page
A notification banner so you'll always know when a new feature becomes available
Pop-up tooltips to help you navigate the editing process and find catalogs
Fixes for Color Profile and White Balance issues
We noticed that certain camera bodies resulted in white balance and color profile issues in Aftershoot. Luckily, we've found a solution!
We have resolved the issues related to building your AI Profiles to ensure your edits are precise and consistent across different equipment.
How did we fix it? By isolating incompatible settings and creating separate profiles for them.
Now, you'll have more accurate color representation and balance across all your images, no matter what camera you're using.
What's next?
Our June update brings you enhancements and new features that represent our continued commitment to making Aftershoot the most user-friendly and efficient photography workflow tool.
As the wedding season heats up, we hope these updates will help you capture and deliver every magical moment with the quality and efficiency your clients deserve.
Stay tuned for more updates coming very soon as we continue to innovate and enhance your Aftershoot experience.
Ready to experience the newly improved Aftershoot?
Simply update your Aftershoot app and you'll be ready to rock and roll.
Don't forget to show this update some love! Share your favorite improvement and tag @aftershootco or use #aftershootupdates on Instagram.

---