RELEASE NOTES FOR VERSION 2.4.992:
Hello Everyone!We've heard your requests for changes after the December 2021 release. We've made significant advances with our AI accuracy, along with bringing some much requested features for you in this release as well: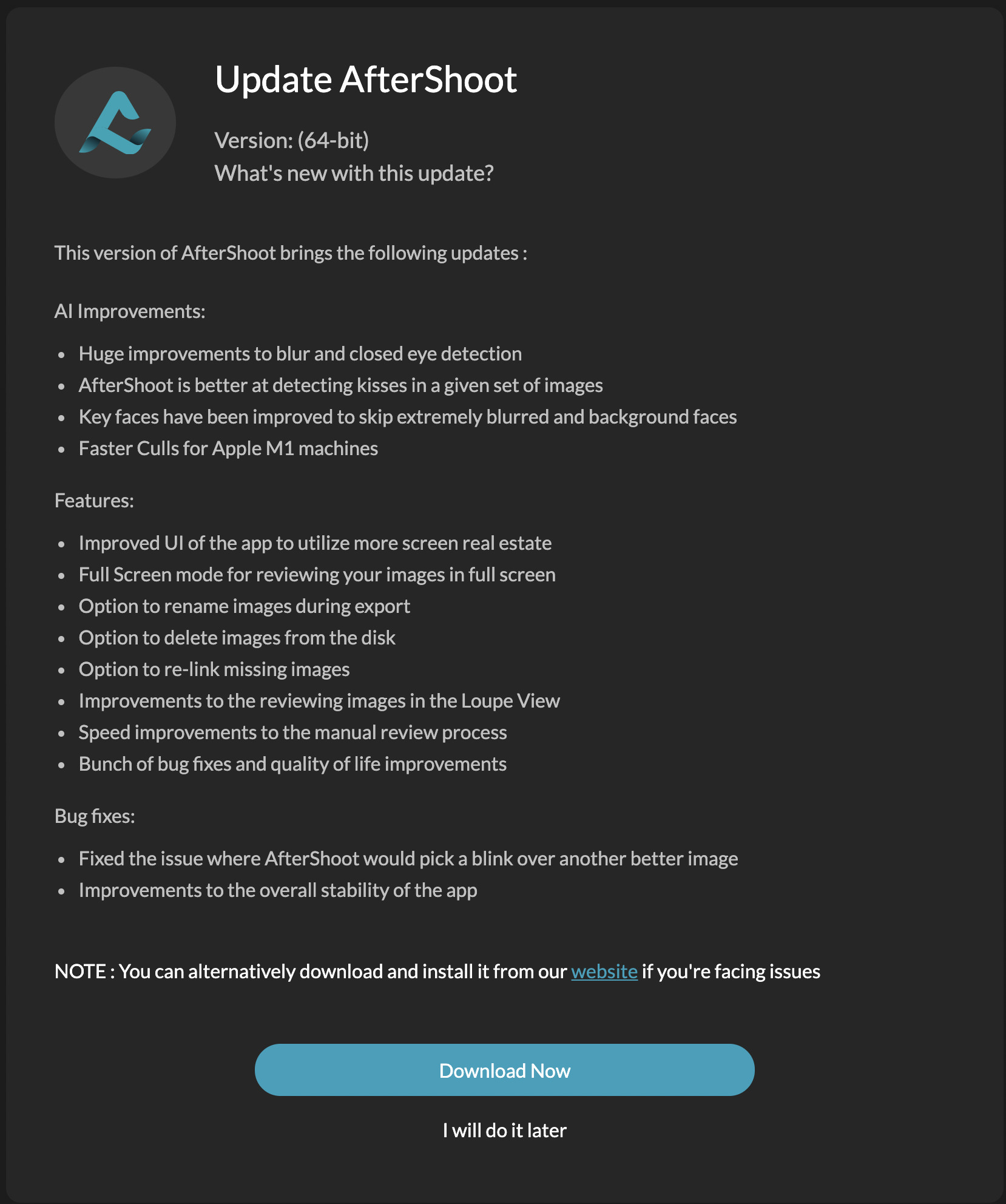 RELEASE NOTES FOR VERSION 2.4.992:
AI improvements
Huge improvements to blur and closed eye detection
After Shoot is better at detecting kisses in a given set of images
Key faces have been improved to skip extremely blurred and background faces
Faster Culls for Apple M1 machines
Features
Improved Ul of the app to utilize more screen real estate
Full Screen mode for reviewing your images in full screen
Option to rename images during export
Option to delete images from the disk
Option to re-link missing images
Improvements to the reviewing images in the Loupe View
Speed improvements to the manual review process
Bunch of bug fixes and quality of life improvements
Bug fixes
Fixed the issue where AfterShoot would pick a blink over another better image
Improvements to the overall stability of the app
Thank you for all of your helpful suggestions as we continue to make AfterShoot the best AI culling software available.YOU make AfterShoot the incredible time-saving, stress-reducing, life-gaining software that it is.As always, we thrive on your feedback. If you have any questions, concerns, or find any bugs, please reach out to Support through the software, and we will respond as quickly as possible.