Compress RAW Images & Save Space with Rawsie
When was the last time you were forced to purchase another external drive to store all your RAW images? Or make another upgrade to your cloud storage plan? If the answer is "recently," you know the struggle.
For professional photographers, having loads of disk storage taken up by large RAW files is just an additional cost of doing business. And if you're a photographer who specializes in weddings and events, this cost can surely skyrocket and become comparable to that of your actual shooting gear.
But this is just the way things go. In order to get the most out of your photos, you need to shoot in RAW. And RAW files can't be compressed. Right?
Well, actually, they can be. And in quite a spectacular way. Please, welcome Rawsie!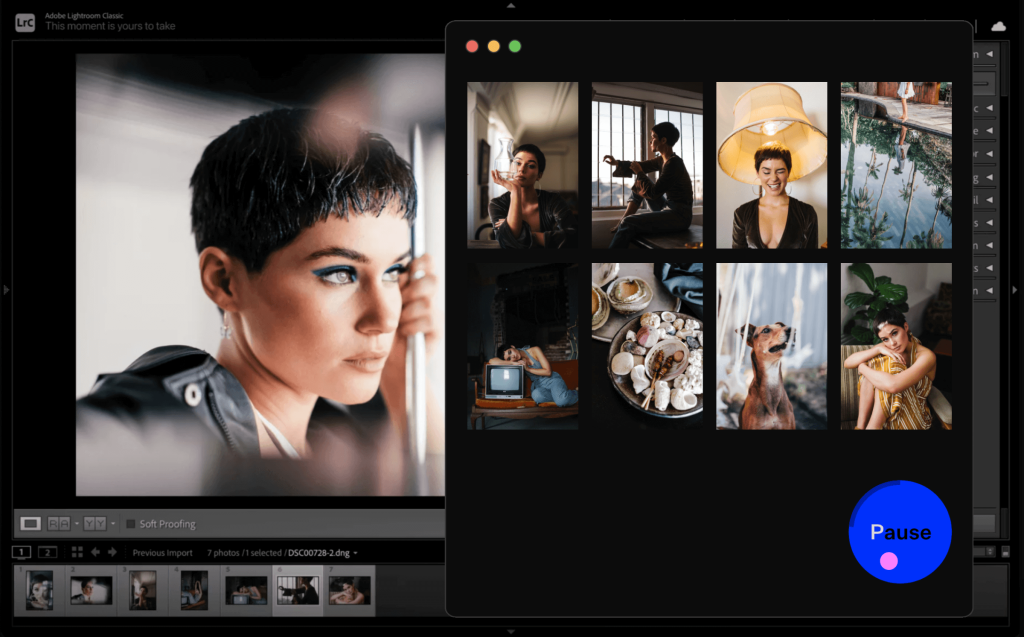 What is Rawsie?
Rawsie is a relatively new product by a technological startup, Dotphoton. They use quantum information field technology to reduce the size of RAW files without any loss of information or the dynamic range of said files. If this sounds like a pseudo-scientific justification for superpowers from another superhero movie, a little backstory is needed to clarify things.
Dotphoton was founded by Bruno Sanguinetti and Eugenia Balysheva in Switzerland. The two met at a photography society at a university in the UK.
Fast forward a few years to Eugenia being a professional photographer who struggled with heaps of external drives full of RAW files scattered all over the house. Bruno was a quantum information field researcher working at the world-renowned Quantum Optics Group at the University of Geneva.
One day, Bruno decided to apply his strictly scientific research to the problem Eugenia had been facing for years. The results were so impressive that the couple decided to quit their respective jobs and focus solely on Dotphoton and how it could change the world of professional and technical imaging.
Dotphoton has several products. One is an award-winning software for the biomedical field (microscopies) called Jetraw, which just received the PRISM Award (like the Oscars in the photonics and imaging industry). Another is Jetraw Core – customized in-camera compression used by life-science camera manufacturers in the automotive and even Earth observation industries. For instance, one of Dotphoton's clients is the European Space Agency.
And then there is Rawsie – a desktop app for photographers and the reason why it all started. Even though Dotphoton is now a big player in the industry, Rawsie is a way to honor its roots and give back to the photography community.
Rawsie can handle almost any type of RAW file and deliver compression of up to 80% of the original file size – without any data or detail loss.
Yes, this still sounds a bit like science fiction. And that's probably why Rawsie faces a great deal of skepticism from the professional photographers' community, who tend to be rather tech-savvy and will take any promise of ground-breaking technology with a grain of salt.
But as someone has rightfully pointed out, it seems like the Dotphoton team has managed to out-geek the geeks with their technology. And it takes just one try running Rawsie and editing the compressed files to see that it's the real deal.

How to compress RAW images with Rawsie
The process of RAW image compression is pretty straightforward with Rawsie. You just launch the app, select the folder with the RAW images, and hit Compress. Now, when you'd actually want to run Rawsie depends on your personal workflow, but there are certain stages when it may come in handy.
Before editing
This is the most obvious and direct choice for those trying out Rawsie.
Once you copy the photos to your hard drive, you can quickly convert the files to save disk space right before using the files. Rawsie converts all the RAW files into DNG files, which almost any RAW editing software can handle. Simple as that.
Keep in mind, however, that the process may take a while, and the power of your computer has a direct impact on the speed of compression. But even if you're using an older machine, Rawsie employs cloud computing to pull the bulk of the processing load, so you will still be able to do the conversion, just a bit slower.
Now, if you tend to produce many photos during your shoots, then you are probably using culling software products to streamline the culling process. The great thing is that you can run Rawsie both before and after culling with great results.
If you run Rawsie before culling, it will definitely speed up the culling process itself – especially if you're using something automated such as Aftershoot. Having lighter files to handle will make the AI-powered software much faster in getting the final crop of the files, which makes total sense.
If you choose to run Rawsie right after culling, you need to select the folder with the final selection, and the compression process will be much faster since there are fewer files to go through. And obviously, you will be able to edit your files much faster since the files imported to the RAW editor will be much lighter.
After editing
Another option is to compress your RAW files after editing. This may appeal to photographers who need to start editing ASAP and don't have the time to wait for the compression to complete.
To speed things up even more, Rawsie can generate low-resolution previews instead of full-sized ones, which sheds off time from the compression process considerably.
And if you're editing RAW files in Adobe Lightroom, Rawsie provides another great feature. You can link it directly to the Catalog you want to compress RAW images from, and it will do it while preserving all the metadata, editing data, and ratings while simply replacing the original RAWs with DNGs. The result? A much lighter catalog that takes up considerably less disk space and has all your edits intact.
Periodically
An option that many experienced Rawsie users go for is to run the RAW image compression every week/month/quarter/year with the goal of simply optimizing disk space. The period depends on the number of files you tend to produce regularly. But if you want to save on hardware disk space or storage, this is definitely an option worth considering.
Conclusion
As a conclusion to our Rawsie review, there's just a single question we would like to ask: Would you benefit from having all the dynamic range, detail, resolution, and bit-depth of a RAW file in a Jpeg-sized file?
If the answer is "yes" – if that would really help with the way you handle your files post-shoot – then you should definitely consider using Rawsie.
Keep in mind that at this point, Rawsie doesn't support all cameras, and it will have a hard time dealing with certain camera settings. This is because each camera manufacturer tends to develop their RAW formats from scratch, using different proprietary technology and architecture.
So before trying out Rawsie, make sure your camera is supported. You can do so here. Also, check whether your preferred file types are supported here.
Currently, there's a free version with a 30 photo/day limit that allows you to try out its functionality. We strongly suggest you do that since it makes the value of the full version all the more obvious.
When you do the math and see how much money you can save on cloud storage and hard drives in the long run, Rawsie looks like a real no-brainer.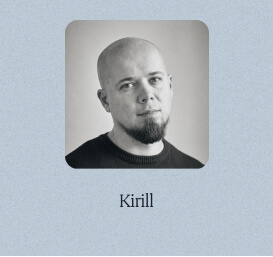 Whether it's photography, craft beer brewing, extended range guitars, or science fiction novels, Kirill switches between his passions like a vane during a Category 4 hurricane. But once he hones in on a topic, he becomes laser-focused, verging on obsessive, until the task is tackled and a well-deserved IPA is savored after a hard day's work.
---