Only three months have passed in 2021, but this doesn't mean that nothing has happened in this short duration, especially if you look at the photography industry. Many big companies have introduced some high-performing cameras, and all of them bring nothing but value to their owners.
Here, AfterShoot presents you the top 3 cameras of 2021, and because we care about photographers, we have also covered one from each price category. Find out which one suits you the best!
Sony Alpha a1

As the name suggests, Sony is one of the "Alphas" when it comes to the camera market, and so is the Alpha a1. Sony caught everyone's attention when they unveiled this masterpiece at the end of January. It's priced at $6500 with a 50.1-megapixel sensor and started shipping on March 4th.
With the reviews that have come out, people seem very pleased with the camera, with some requests for improving the bird eye detection feature.
The Sony a1 can do a lot of brilliant things, including:-
Capturing 8k video at 30 and 4k video at 120p
50.1MP shoot at 30 fps with AF and AE tracking
Blackout free view of your subject
World's first 240 fps refresh rate, 9.44M1 dot 0.64″ QXGA OLED EVF.
Given the performance, it somewhat justifies its price which some people may find costly.
PS: Sony hasn't been paying much attention to its DSLR cameras. Find out why?
Fujifilm GFX 100S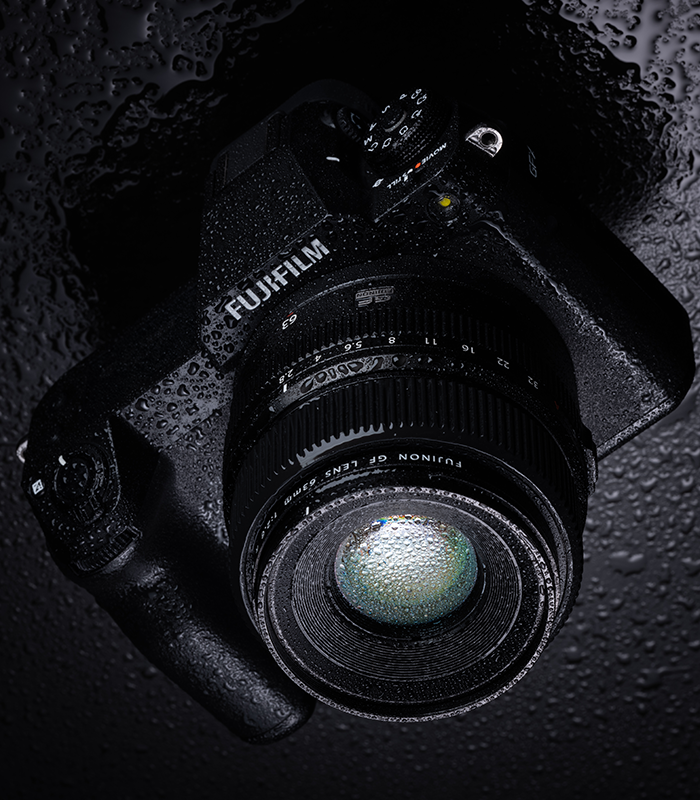 With the release of GFX 100S Fujifilm made an indirect statement to the world that medium format cameras can still compete at the top.
Not to be fooled by its easy-to-carry compact size, this camera packs a 102-megapixel resolution, which is not to be taken lightly.
Fujifilm unveiled this 900g monster late in January, and it was made available in the global market on March 5th at a competitive price of $5999. Even though it's much cheaper than its predecessor, GFX 100, there is not much of a difference in their features.
While many have praised it for the picture quality it produces and called it a value-for-money camera, some have complained about its tiny navigation button that can sometimes be hard to use.
Some of the key features of GFX 100S include:-
Its Pixel Shift Multi-Shot function combines 16 RAW files to create a single 400MP image that reproduces the most delicate details with ultimate color accuracy.
Maximum continuous shooting speed of 5fps
GFX100S features a redesigned, robust in-body image stabilization system that is 20% smaller and 10% lighter than the version found in the GFX100.
Ability to shoot 4k video at 30p
With all the feature it provides and given its size, it is one of our favourite cameras to use while on a tour, as carrying it won't be a big headache as well as its robustness won't let it malfunction cause of rough use.
Nikon Z 7 II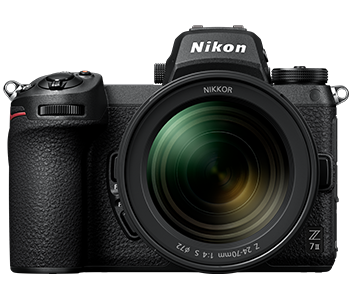 The Nikon Z 7 II was released in December of last year, but we still decided to include it in this list because it got into the hands of photographers this year only.
As the name suggests, it is a successor of Z 7, which was launched in 2018. Priced at $2999, the Z 7 II is much better than it's predecessor when it comes to key features. Although it retains the same 45.7-megapixel BSI CMOS sensor from its predecessor, which was exceptionally well received.
Not to mention it's best in the market user interface, which is eye-pleasing to its users as it's easy to use and understand. Unlike its predecessor, it has dual memory card slots; the new one being for the UHS-II sd cards.
Other new features include:-
Dual EXPEED 6 image processors
Eye-Detection as well as Animal-Detection AF
It shoots continuously at 10 fps
The Z 7 II is the cheapest amongst the three but it still is considered a favourite amongst many due to its sensor and the user interface and the comfort it provides.
Looking for a camera that can capture stunning wedding photos? This list of best wedding cameras awaits you!