Why Pro Photographers
Use Aftershoot
Aftershoot photo culling & editing software automates and handles the most monotonous, tedious, and time-consuming parts of your workflow!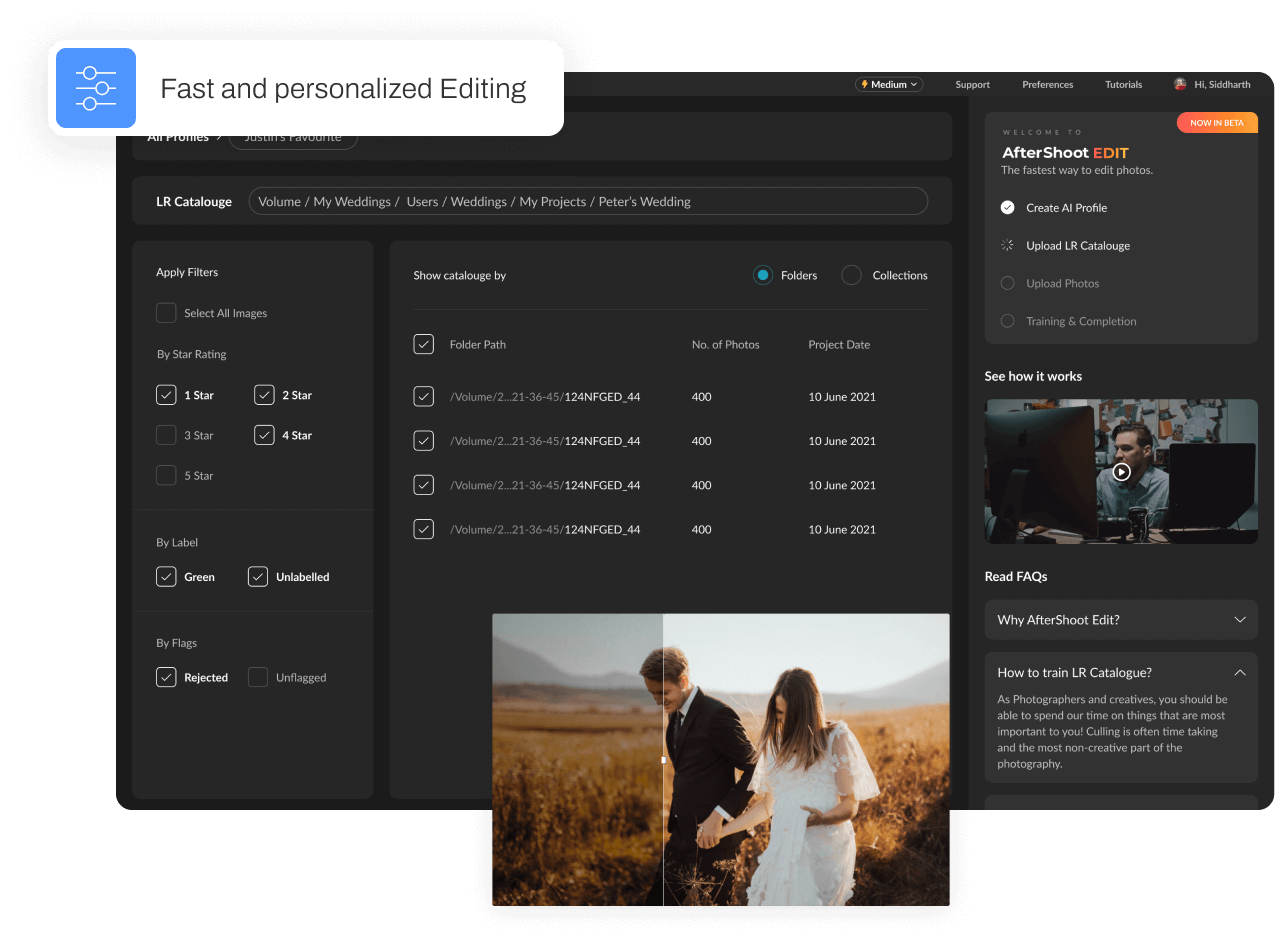 Unlimited AI Edits
in just a few clicks
With just a few clicks, Aftershoot edits your photos just like you would in your own style.
Personal AI Profiles in your own style
Precision Straightening & Cropping
Profile sharing across devices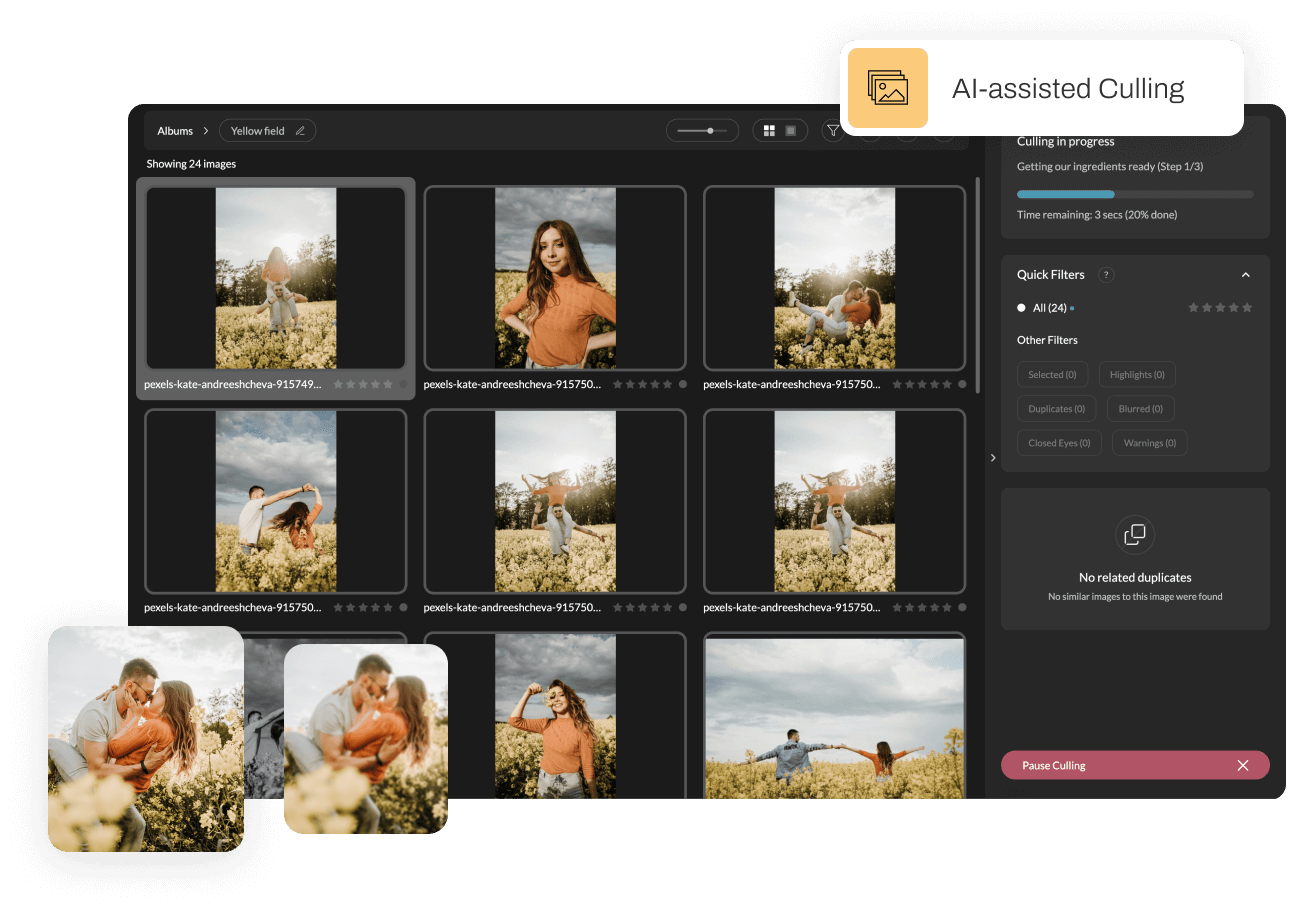 Cull your images quicker
with AI assisted culling
Aftershoot can automatically cull your images by detecting unwanted photos, saving you hours of time.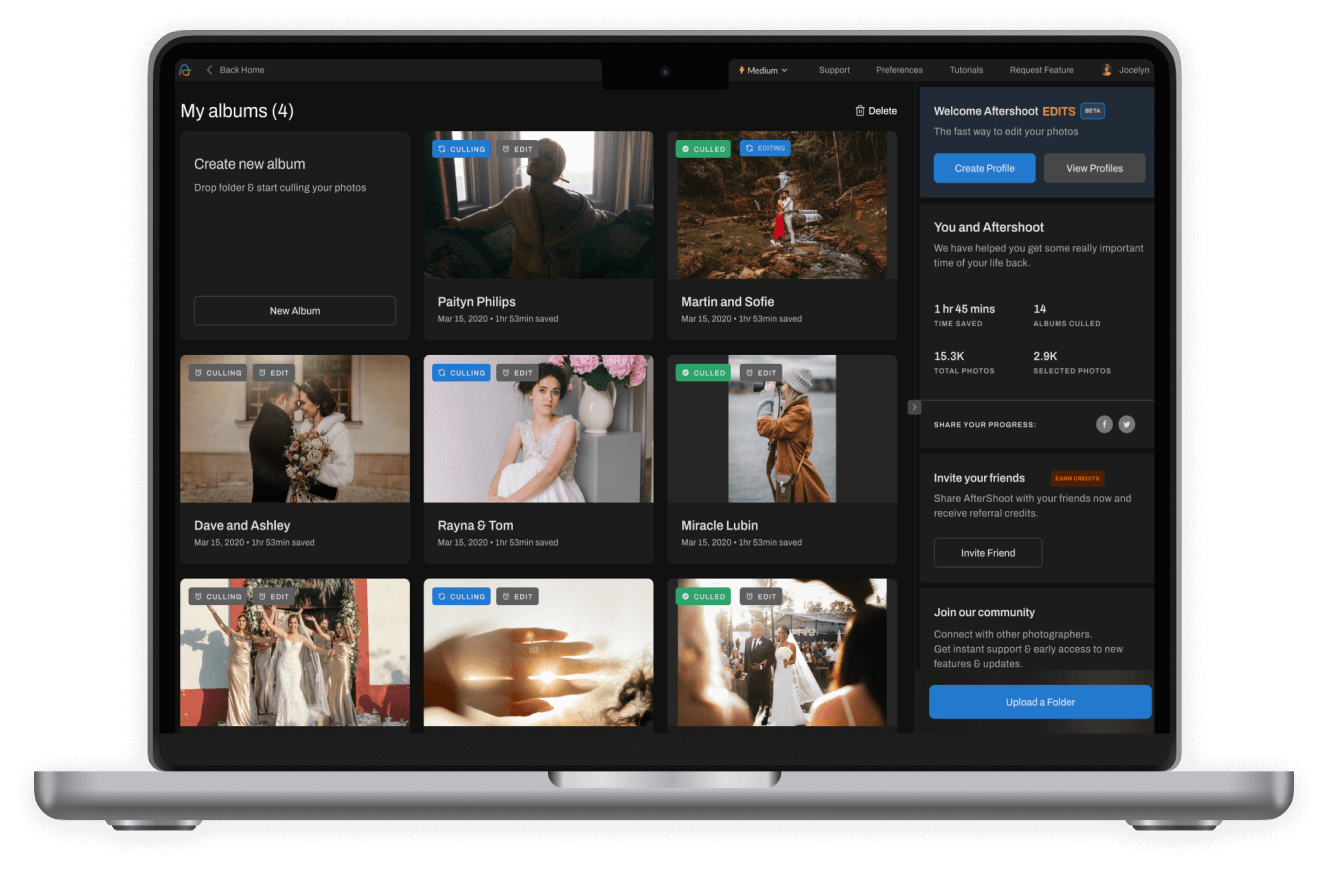 Available anytime without
the need for internet
The Aftershoot app is installed on your computer, so you can cull & editing anytime, anywhere. No more waiting for long uploads and downloads.

You're photographing people, so this is for your
Trusted & Loved by +50k Professionals
Join the ranks of thousands of photographers taking back their time. With more time to focus on business, and less on manual culling.
A complete feature set to speed your culling, with powerful AI models and functions to make your selections fast and pain free.